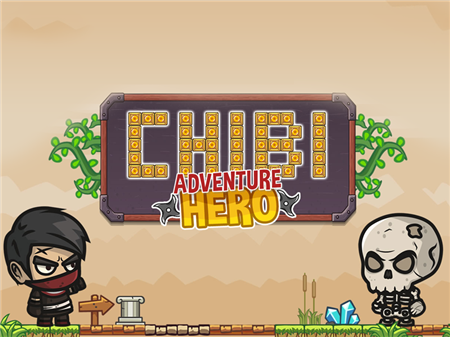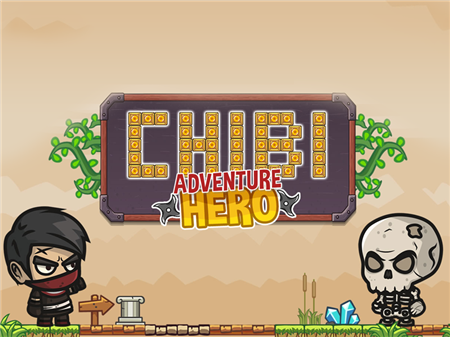 Who does not love the good old Super Mario? This kind of Italian plumber has left a huge love in our hearts for both ourselves and games of a related genre. It is for this reason that Chibi Hero Adventure could not wait for failure. Since we have the heir to everyone's favorite game, which successfully repeated unforgettable gameplay and can please with an excellent storyline.
You control the main character, whose goal is to successfully complete the level and move to new locations. Each new level is unique and differs both in the number of enemies and in the degree of their aggressiveness. You need to be extremely careful and try to avoid numerous troubles. Do not forget that touching enemies is by no means impossible because each interaction with them will take away one unit of your life, which is already very limited.
In order to overcome opponents, you have three main development paths. The first is just to jump and run away, the second is to try to jump onto his head, and the third is just to throw a shuriken at him that will instantly kill your offender. However, remember - you can endlessly jump over the heads, but the number of shurikens is very limited. Although, as you progress through the map, you will often find consumables in the form of extra life points, which are marked with hearts and shurikens.
Among other things, the map contains a huge number of stars, which ideally need to be collected. Upon reaching a certain number of components, your main character will receive an extra life point, which will significantly allow you to go further.
Upon reaching the final level mark, the system considers the assembled components, sums up and passes you to the next game location, where you will need to repeat all the main game actions with brilliant success. Try to take the most responsible approach to collect additional life points, as with each new level they will be seriously missed. It's all about the ever-increasing complexity and the emergence of new enemies that will ruin your life by their constant presence in locations.
How to play?
You are able to control the character using the graphical interface of the game, on which all the main navigation buttons are marked, and using the arrows on the keyboard block.