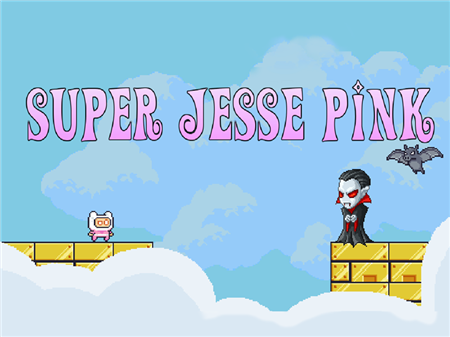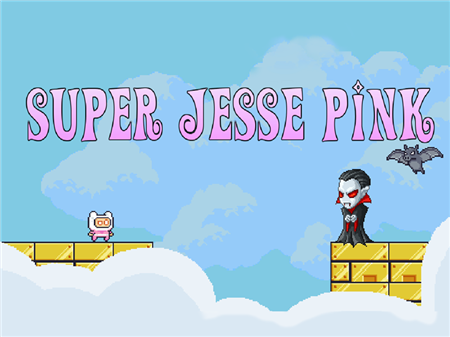 It's a great example of the adaptation of the beloved genre of adventure walkers by everyone, the prototype of which was borrowed from the legendary game of the nineties. That game was dominated by two plumber brothers and saved the princess from imprisonment in the dragon castle. It's hard today to find someone who is not familiar with the Mario brothers. Super Jesse Pink is distinguished by the same game mechanics with the same features, which led to a rapid increase in popularity with the advent of new players from around the world. In this game, people saw a hint of nostalgia that greeted every childhood. This is the main ingredient in the recipe for popularity.
You have to overcome a huge number of difficulties, each of which will not leave you indifferent. However, this is the charm of a new project, which is replete not only with a large number of enemies and obstacles but also with a very interesting set of levels that you will need to go through without errors and in the shortest possible time.
You control a character whose goal is to reach the final level mark. On the way to the finish line, you will meet many monsters with whom you should never interact with. Each physical contact with enemies will take one unit of life from you, and as soon as you lose your last life, you will lose.
However, fearing enemies is also not necessary. When meeting with them, you have two logical solutions to the situation: either you simply avoid them and run your own way, or you jump onto the enemy's head and kill him. By the way - for each enemy killed you get a certain number of game points, which are summarized in your score table.
During the passage of the level, you will discover various bonuses, selecting which you significantly strengthen your character and add a larger number of points to the general account. Among the most common bonuses, you can find coins or extra life points. When collecting a certain number of coins, the system will give you an extra point of life but do not neglect them, because in front of you are waiting for much more difficult levels, where you definitely need an extra supply of vitality.
How to play?
You can control your character via the main navigation keys. The side arrows indicate the direction your character is moving, and the up arrow activates the jump. Carefully jump over the abysses and try not to fall into the empty abyss, as this will take your point of life!