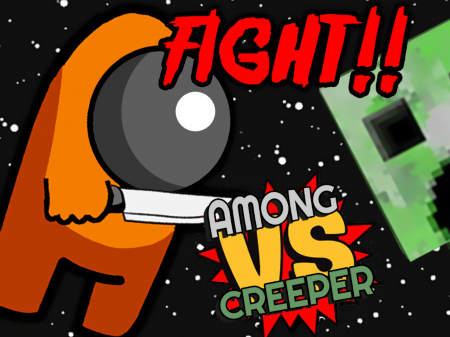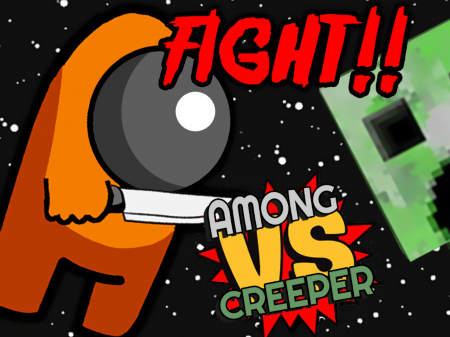 Have you ever seen a classic vintage video game where the user was asked to control a space fighter that raced through the wastelands of the universe and knocked down a huge number of opponents, space debris, comets, and other obstacles in front of it? That game spawned a whole genre that has been in steady demand among gamers from all over the world for many years. And it is in this genre that the presented project was implemented, which combined the classics of old games and trendy modern images of computer characters of the current year. Ready to try your hand? Then boldly go to Among vs Creeper and start destroying everything around.
The action takes place in space, in which you control an astronaut in the costume of the popular game. You are flying up and a huge number of different asteroids and space rocks are striving towards you. In essence, you can either dodge obstacles or destroy them. Each destroyed stone drops a crystal that must be picked up. From time to time, various components will appear on the map that improve your performance (both temporarily and permanently). Try to collect them and increase your combat power, which will be needed when fighting bosses.
How to play?
Shooting is performed in automatic mode. All you have to do is move your character around to different parts of the map. To do this, simply press the left mouse button and direct the cursor to the place where you want to direct the main character.