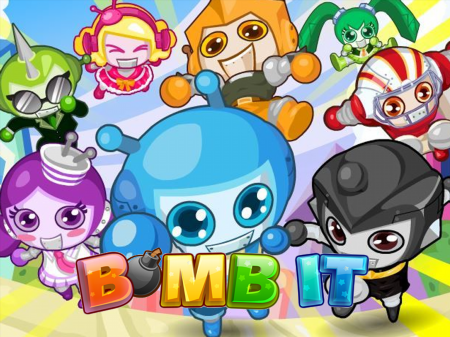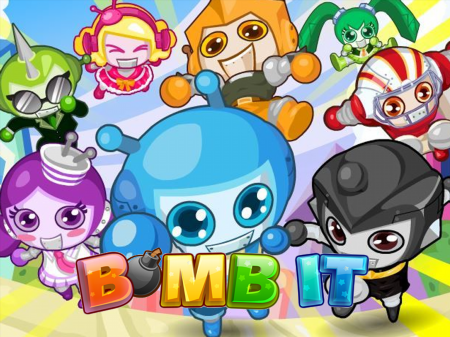 They do say that everything new is simply well overlooked old. Bomb It is a bright and colorful hello from the Pac-Man series games, which were incredibly popular at the dawn of the 20th century. Here, almost the same mechanics except for several factors. But whatever the differences between the games are, the similarities are hard to miss.
You control a character who can and should plant bombs on the map. A distinctive feature of Bomb It is that you do not need to use a huge amount of resources. All you have to do is physically eliminate competitors on the map and remain the last living participant in the game session. Several computer bots are playing with you, each of which randomly puts bombs and runs the risk of blowing everyone up.
Your character can put time bombs anywhere on the map. Once you have set the charge, try to leave the place as quickly as possible. After a couple of seconds, an explosion will thunder and a part of the walls will collapse near the explosion site. By the way, various bonus components can appear from broken walls, picking which you will improve some of your characteristics. However, these components can both help you and harm your opponents. By the way, if a careless opponent selects a component that levels out part of the movement speed, then until the end of the round this player will move on the map slowly enough, which will reduce his chances of survival.
Destroy enemies at the level and move on to the next, where you will find even more obstacles, opponents, and difficulties. The game will keep you energized for hours. And this is exactly what so many users around the world like so much.
You can play with a friend on the same computer. If you are bored with the game alone, then it's high time to invite someone to participate in the general battle. Well, if you decide that the level of difficulty is low for you, then try to start the game session at the "Hard" level and see what you can say about the new number of tests and the increased intelligence of your opponents. If before, you languidly waited for your enemies to fall into your networks, now you will look around in the hope that they did not organize a real hunt for you.
How to play?
The game is controlled by both the navigation and ASDW buttons. In order to set the charge, player 1 must press Space, and player 2 the Enter button.