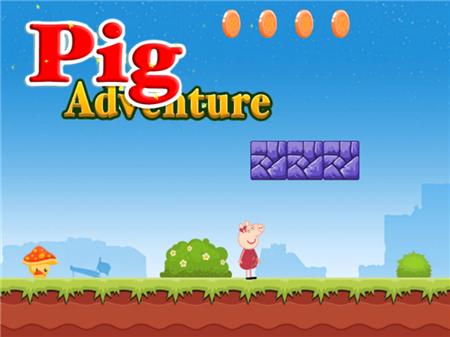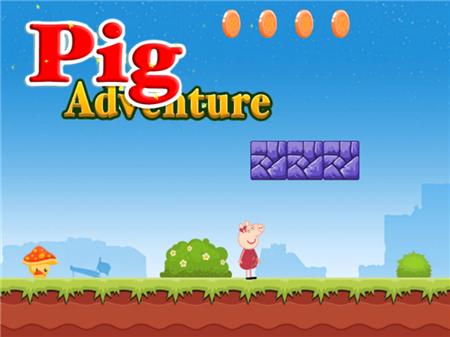 Your attention is presented to an almost complete clone of the legendary Super Mario game, in which you have to control not a cute plumber, but a funny pig. The game does not require a special presentation. This is the same adventure game that is adapted for simplified 2D graphics and new characters. A good old project, with which almost everyone is familiar, but in a new look.
In general, locations, goals, and methods of execution perfectly repeat the game of the last century, which has become one of the main impetus for the creation of the gaming industry in the form in which we know it. Try it and you will plunge into the lamp atmosphere of a cult project, the path is even in a different form.
Your goal is to successfully reach the final level and collect as many coins as possible. Coins can be placed either in the air or in hidden components. Among the most obvious places where you can find bonuses are building blocks, by hitting your head with which you will find a dropped coin. If at the same time the block did not break and did not turn into a fixed metal component, then we advise to beat it with your head again. With a high degree of probability, a few more coins will fall out.
However, there is no good time to relax. A large number of different enemies move around the map, interaction with which will not bring you anything good. Try to just avoid them, but if you understand that passing by just doesn't work, then jump on the head of the enemies. Thus, you will kill the enemy and continue your path to the finish line.
The game is not full of original solutions and special mechanics. Play Style has long been familiar to everyone. All you need is just to plunge headlong into the atmosphere, which will give you several hours of unforgettable gameplay.
How to play?
Game control is regulated by navigation buttons, where you indicate with arrows the necessary path for your pig. Jump by pressing the Space button.