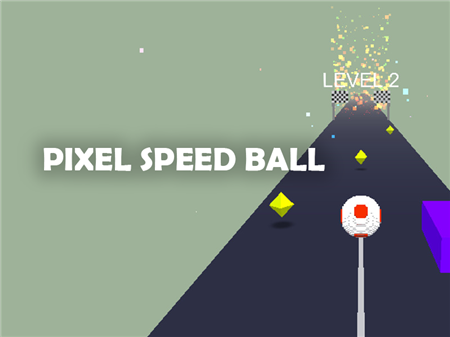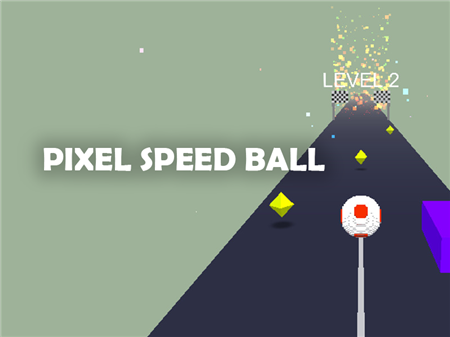 Pixel Speed Ball is a classic arcade game in which you have to complete simple tasks. However, the project pleases not only with its simplicity but also with dynamically increasing complexity. If you want to distract yourself from games where you need to use your brain and just want to rely on the speed of decision making, then this project will be an ideal find for you. The game has collected a huge number of positive reviews around the world and is in steady demand among an impressive number of gamers. All this allows us to confidently assert that we have before us a recognized hit of the current season, which has made a huge number of fans of this format fall in love with.
You have to control a ball that will roll along a track full of various obstacles. It is worth remembering that the main goal is to overcome all difficult areas. In other words - you just need to get to the finish line of the level, which will allow you to move to a new track. Any direct interaction with obstacles means defeat and you will have to start passing the level from the beginning. There are also holes on the track into which your ball can fall. This is also regarded as a defeat.
You can simply change the trajectory of movement if you see an obstacle ahead of you, or you can jump over these difficult sections. The same goes for holes along the route. However, you should pay attention to the various bonuses that appear on the track. Although it is recommended to take them, you should not risk it for the sake of some kind of bonus, because getting to the finish line is much more important than collecting a couple of additional coins.
How to play?
Game control is carried out by the ADW buttons, where A and D will be responsible for the direction in different directions, and W will activate the jump.