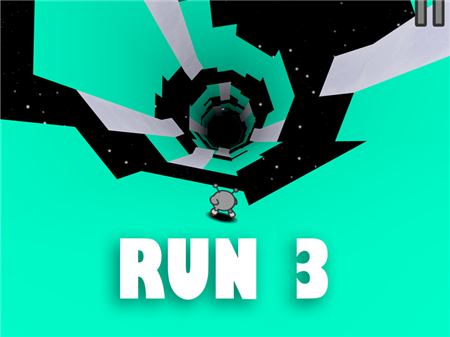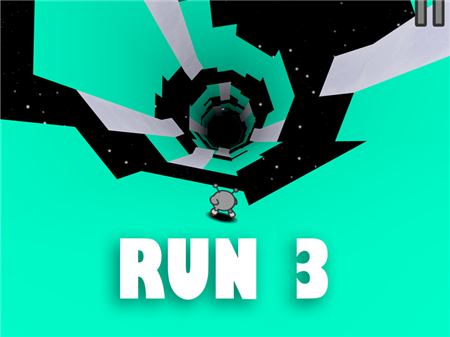 This is the next part of the game, which in a couple of seasons managed to become a cult. A favorite character again enters the marathon, who is ready to jump over huge gaping holes and cross impressive distances. The third part of the game will bring small changes to the mechanics of the game and will delight in graphic improvements. But as before, we get excellent gameplay that can drag anyone into the long hours.
All that your character can do is run fast and jump high. But to complete all the basic tasks this will be more than enough. In Run 3, the main goal is to achieve the highest possible level of the game. In this case, you will have to run through a huge number of different obstacles that will in every way prevent you from achieving your desired goal.
Unlike the first two parts, Run 3 has integrated several new traps that can be very unpredictable and extremely unpleasant. You will meet one of them already at the first levels and this is a falling floor. The main feature of this coating is that you can run through it, but immediately under your feet, the floor will begin to fall through and this will slow you down for a moment. If a hole or any other obstacle awaits you immediately after the falling floor, then it will be difficult for you to push off from such a surface due to its instability. Choose another path to overcome this obstacle or learn how to jump obstacles from such slabs as efficiently as possible.
The game has integrated a new type of surface on which you have to run. If earlier you had to choose between walls and floor, now you have to learn to run through multifaceted pipes, which are fraught with a huge number of holes and other troubles. In general, it is worth noting the significantly increased complexity of the game compared to its predecessors. However, this only increases interest, which clearly affects the dynamic increase in the number of users worldwide.
How to play?
The character movement is carried out vis the navigation buttons (arrows). Jump by pressing the up button or Space on the keyboard. Control functions are duplicated on the ASDW key block for those who are used to the new "classic" of modern gaming. Among the additional control features, it is worth noting the new jumping mechanics - the longer you press the corresponding button, the higher and further your character jumps.