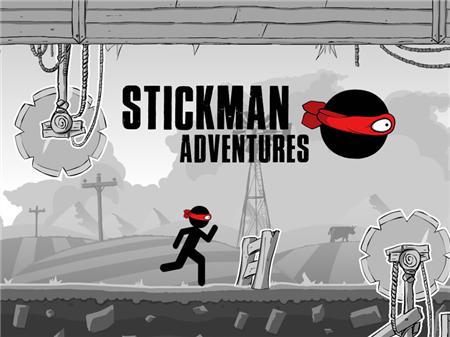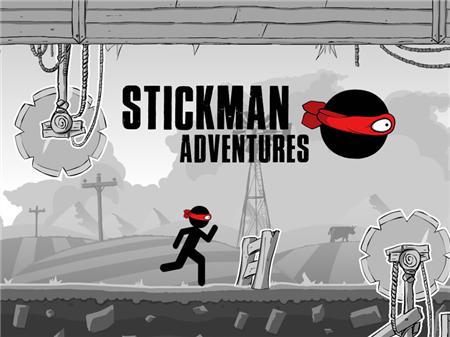 If you adore games that involve overcoming obstacles step-by-step, then this project will definitely be to your taste. Stickman Adventures is a mix of a runner simulator with survival elements. You will have to control a character who is constantly losing health and so that he could live, you will have to perform complex jumps and carefully monitor all the obstacles that appear.
Stickman Adventures is not a long-term project that will require you a huge amount of free time and knowledge. Here you will get the opportunity to escape from everyday worries and briefly plunge into the funny world of adventures that fall to your protagonist. And how much he will be successful and tenacious - completely up to you.
The project has collected a huge number of positive reviews and regularly holds high positions in several profile rating tables. The game boasts a steadily growing number of users, which demonstrates the success of simple and uncomplicated gameplay, which gives a lot of positive emotions.
Your main goal is to guide the main character through obstacles as far as possible. The problem is that the runner is constantly losing health. Those. you don't have to cripple him at all, he will already lose a little. However, each contact with foreign objects will force the main character to lose an impressive supply of health, which is marked by a red scale in the center at the bottom of the screen.
However, not everything is so simple. Running around the map you will meet improvised packages of blood, each of which significantly replenishes your health reserve. Collect all such packages correctly and you will go much further than you could.
Set new records, exceed the performance of opponents, friends, or acquaintances and show off the amount of distance traveled. These are the very markers of success that are central to Stickman Adventures.
How to play?
The character is controlled by the navigation buttons on the keyboard. Up arrow activates the jump. While in the air, press the jump button again and your character will be able to jump even higher. Ideal for overcoming high barriers or for the ability to pick up a bag of blood above the level of a normal jump.