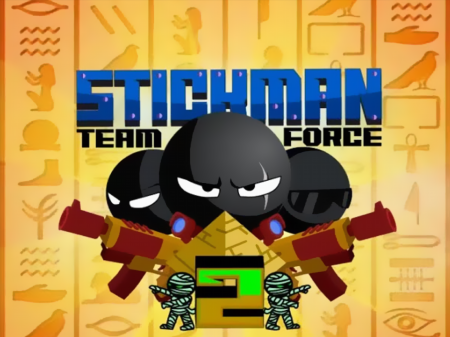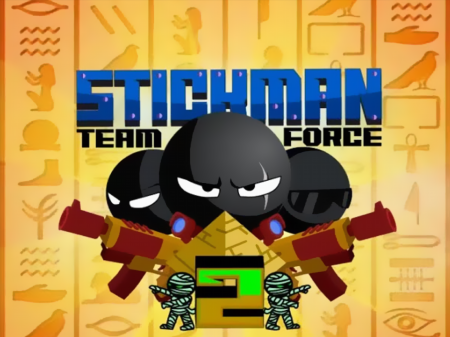 The presented project is one of many games in the series of adventures about Stickman. If you have been looking for something fun, dynamic, atmospheric, and exciting for a long time, then the Stickman Team Force 2 will definitely suit your taste. The project pleases with its simplicity, excellent gameplay, and the absence of complex game elements. It's a great way to pass the time at work or school. Ready to start a new adventure that will immerse you in the amazing world of shooters? Then start the fight and go through the levels one by one!
You control the actions of a special forces strike group consisting of three fighters. Your goal is to eliminate all opponents that are in the same location with you. The complexity of the game lies in the fact that the number of fighters is constantly growing, and their actions are becoming more aggressive, but there is no scenario or pressure in the game that your group could not handle.
Among the features of the game, special attention should be paid to the fact that you can switch between each of your soldiers and control them separately, while the rest of your controlled soldiers will shoot back from enemies in automatic mode.
Among other things, for each completed level, the system will give you a certain amount of cash reward, which you can spend on purchasing various bonuses that increase the characteristics of your units. You have an opportunity to improve performance in terms of endurance, combat power, or mobility. Choose between bonuses according to your combat tactics.
How to play?
Characters are controlled using the classic WASD key block or the navigation key block. The attack is carried out by pressing the Z button or the left mouse button. Changing characters is done either by pressing the X button or via the 1,2,3 buttons (depending on the fighter you want to choose). If one of the characters dies, the game will continue. At the start of the next level, your entire group will be on full alert.