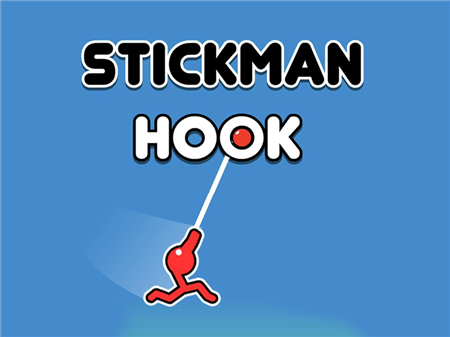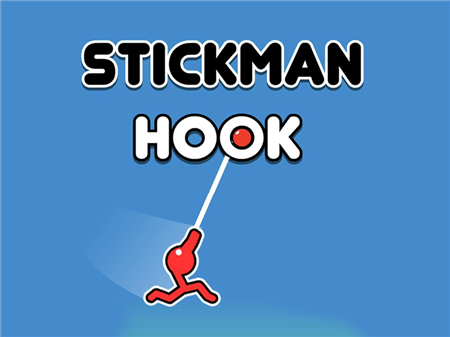 If you've been looking for a high-quality and exciting game that more than just helps you to pass some time, then Stickman Hook is definitely worth your close attention. Here you will have the opportunity to move freely through the levels, clinging to various points, and swaying on long ropes. You will have to perform incredible acrobatic stunts in order to successfully pass the track and get to the finish line. Are you intrigued? Then let's get started!
Your character can deftly handle a hook with a rope tied to its end. Wherever you are, if the game allows you to interact with the fulcrum, then your character will easily throw a hook into it. This will allow you not to fall down and swing on the ropes in order to make a new jump.
Sometimes levels will delight you with a large accumulation of spring components, from which your character can jump to truly impressive distances. This will allow you to quickly and extremely efficiently move around the level, which will bring you closer to the finish line.
However, if there is no floor beneath you, then you shouldn't risk the life of your character and look for opportunities to jump over the fulcrum as if swaying on vines of trees. This is an equally effective way to get to the finish line and earn your game points.
As you progress through the levels, your character will open up additional personalization options. If the system prompts you to try on a new suit, then treat your miracle driver with a new skin. It will not affect the game process in any way, however, you also need to be fashionable. Every five new levels you will feel growing complexity, after which you will gain access to more stunning outfits.

How to play?
As noted above - the mechanics of jumping between pivot points resembles moving along vines, which leads us to a simple conclusion - the physics in the game is very understandable and predictable. You do not have to deal with the excessive gravitational pull or to overcome additional glide factors. Everything is very simple and clear. Each throw of the hook towards the point is carried out by pressing the left mouse button, which reduces all control to an incredibly simple action, although the game does not stop being interesting and exciting at all.