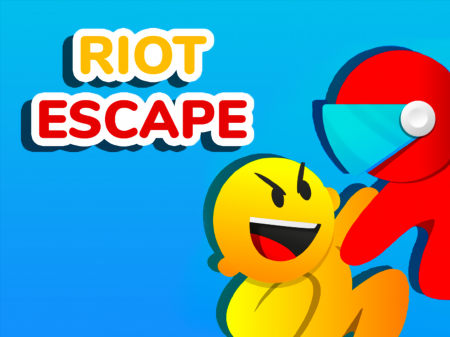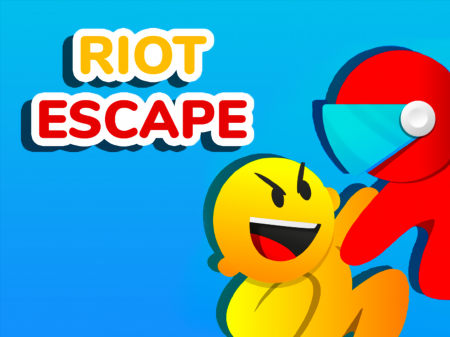 If you adore fast-paced games where everything depends on your reaction and decision-making speed, then Riot Escape is definitely worth your attention! The project is a good example of how you can create something incredibly fun and exciting from a simple idea. The game received a lot of positive feedback from both ordinary gamers and experienced specialists, who appreciated the elementary mechanics of the game. Do you want to test yourself as a runaway from the police? Or maybe you want to beat protesters with batons? Naturally, all this in the context of fun, nothing more!
The game starts at a location where a crowd of little men is gathered and one of them is controlled by you personally. The goal is to get to the evacuation point indicated by the green arrow as quickly as possible and avoid a collision with security forces.
The complexity of the game lies in the fact that you need to run to the final point as quickly as possible and bypass the police, who will beat random characters in the crowd. If you get hit with a baton, you are out of the game. Once in a certain number of rounds, the system will offer you to play for the opposite side and you will have the opportunity to eliminate the characters who are trying to get past you to the extraction point.
How to play?
The character is controlled by pressing the left/right arrows. At the same time, all additional actions, such as climbing walls, climbing over obstacles, jumping from rooftop to rooftop, or beating people running past with batons, are performed automatically.