Derby Destruction Simulator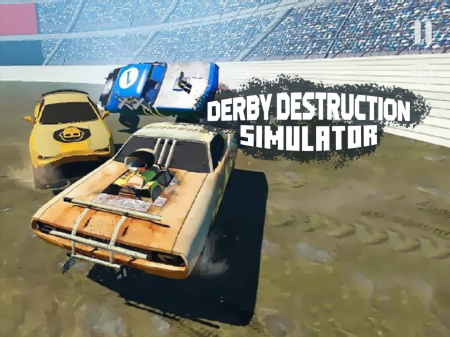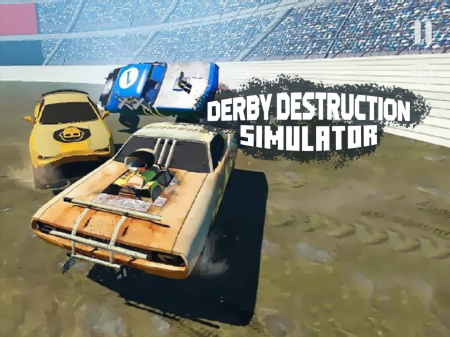 Derby Destruction Simulator
In case you are an ardent fan of racing simulators, and also adore different kinds of challenges, then Derby Destruction Simulator is worth your close attention. The project was created with an emphasis on a competitive element of survival, which will allow the player to show all their driving skills in emergencies. The game has collected a large number of positive reviews and has become one of the most popular in its own segment. If you have long been bored with the same type of racing simulators with a predictable ending, then you will definitely like this game!
You drive a car on a kind of track full of various obstacles and cliffs. Your task is to stay on track as the last survivor. It is not so much the ability to ride faster than everyone that is appreciated, but excellent coordination and orientation on the terrain. If you see that rivals are flying at you, then carefully evaluate the possibilities and try to calculate which of you will emerge from the collision as the winner, because each car has its own level of strength, which is consumed in each collision.
You can also take your opponent out of the game simply by pushing them off the cliff. The main thing when choosing such a tactic is not to fall into the abyss yourself, because one wrong move and you are already flying into the abyss. Earn game points and buy stronger and faster cars that will allow you to dominate your opponents even more.
How to play?
Vehicle control is regulated by the ASDW key block that is duplicated on the navigation block (arrows). The A/D buttons (left/right arrows) are responsible for turning the car in a given direction. The W/S buttons (up/down arrows) are responsible for acceleration/deceleration, respectively.