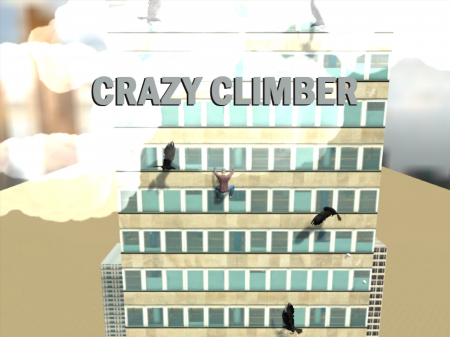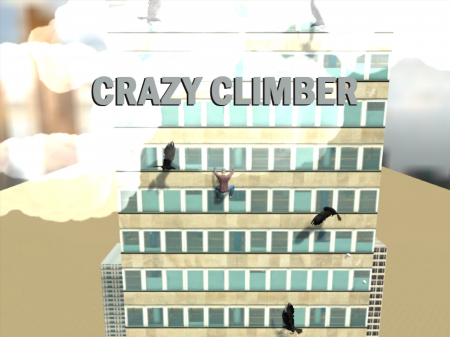 This is another successful project that combines the features of a logical game, a reaction simulator, and makes you quickly make difficult decisions. Crazy Climber combines many incredibly popular genres that are interwoven, albeit in simple but extremely attractive gameplay. This is pointedly confirmed by a large number of users who constantly play Crazy Climber from all over the world. Try and you conquer the heights of high-rise buildings with your bare hands. Do you think you can do it? It's time to find out the truth!
You control a character who puts a lot of effort in order to climb onto the roof of the house. The problem is that on the way of your crazy climber there are natural barriers in the form of furniture falling from the windows, various solid objects, and severe birds that you interfere for some reason. If all this is put together, then we get the same problem that not every user can cope with.
However, your character does not get tired, does not lose strength. He can calmly move up despite the huge number of obstacles that should be avoided in a good way. The dodging procedure is extremely simple - change the trajectory of movement promptly and do not let various objects fall directly on your head.
However, even if this happened, then there is absolutely nothing crucial. You have whole-time so-called life points that will allow you to survive even if there are a couple of sofas on your mortal head. But if you miss this opportunity, you will certainly lose.
And if everything is extremely simple and clear with sofas, then angry birds can turn out to be much more unpredictable. From time to time they take off from their nests and can land at any random point on the wall. Besides, birds can also begin to attack you, which is also extremely dangerous and can cause loss of life points. Given all of the above factors, you can calculate tactics and choose the most effective ways to overcome the path to the roof. If you manage to get to the last floor safe and sound, then you will find a challenge at a new level, where you will find new falling objects on the new facade of the house.
How to play?
Your character is controlled via the ASDW buttons and is duplicated on the graphical interface of the game.