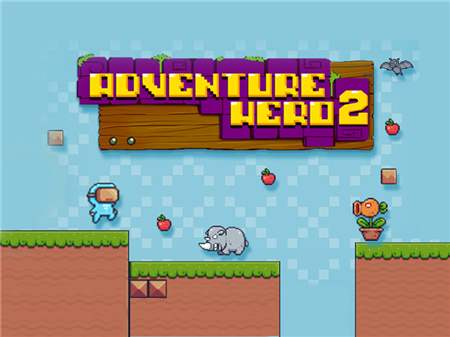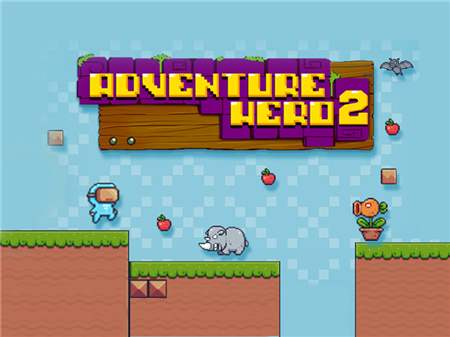 What is best about the presented project is its atmosphere. Adventure Hero 2 fully and completely conveys the "lumpiness" of the good old eight-bit platformers, which were very popular at the turn of the 80-90s. The project is constantly gaining its audience and boasts one of the fastest-growing rates among all major competitors on the market. If you have been looking for a suitable game for a long time that can take you into the process of interesting passage through numerous locations, then Adventure Hero 2 is worth your close attention!
You control a character who moves around the level, collects various fruits and other edible components. Your two main tasks are to collect all the components and not interact with other enemy characters. You will not be able to eliminate opponents. Just try to avoid contact with them. But if you could not avoid a collision with the enemy, then you will spend one unit of life. The game ends when you spend all your life points. The level is considered completed when you collect all the fruits at the location and get to the golden cup. After that, the game will take you to the next level.
How to play?
Control is placed on the block of navigation keys. Use the left/right arrows to adjust the direction of your character. But the jump is carried out by pressing the Space button. It is worth remembering that your character can double jump. To do this, you will need to press the Space button again during an active jump.