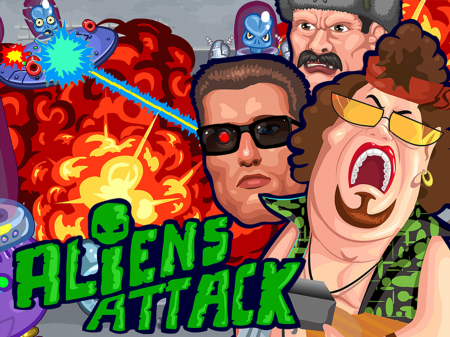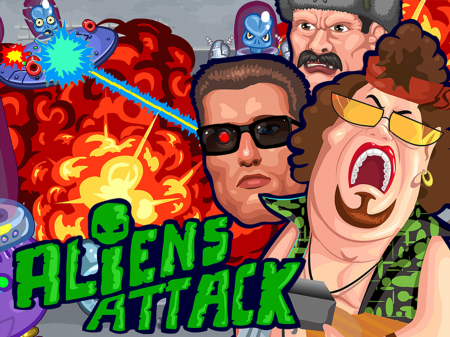 If you have long gravitated towards the good old arcade-type space shooters, then Aliens Attack will definitely appeal to you. Here you will not control a fighter, which must shoot down all enemies in its path, but you will control a crazy hero who will shoot off the attacking aliens. Almost the same, only more fun and interesting.
The project has become one of the most discussed and popular due to its good level of implementation and excellent rendering. But do not throw off the scales of the cheerful atmosphere and constant dynamics in which the main character is. Are you ready to destroy aggressive aliens and fight really dangerous monsters? So take weapons, get ready for victory and start shooting!
Before you is a dynamic field that is teeming with evil aliens. All you have to do is kill any approaching monsters. To do this, you must carefully move along the entire length of the playing field. The fact is that the enemy will constantly shoot and you will need to get used to it in order to dodge the shots. Fortunately, the speed of the shot is quite comparable to the movement of your character, so you can easily dodge trouble.
How to play?
The character is controlled by left/right arrows. You can pick up the dropped components and bonuses with shots. Your character cannot freely move around the entire playing field, moving only along its bottom line.