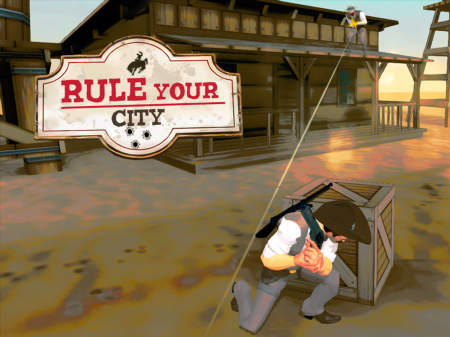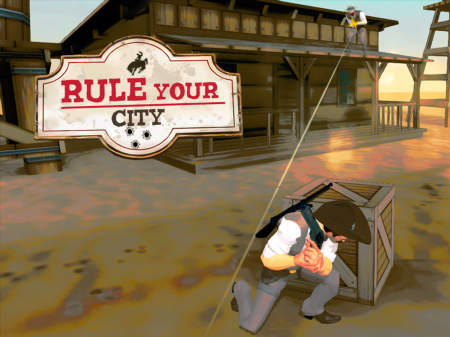 Games in the spirit of quality westerns have always been in high demand among numerous gamers. Rule Your City was no exception and attracted the attention of a huge user audience all around the world. The project tells about the adventures of a lawyer who must clean up numerous towns from bandits, and he will have to do it on his own.
The game has become one of the most popular in the genre, attracting more and more user attention every month. High ratings and numerous positive reviews added points to the popularity of the project. If you have been looking for a high-quality and interesting way to switch your attention from everyday affairs for a long time, then the Rule Your City is your choice!
The game takes place in one of the many locations that are full of bandits. Your task is to shoot them all and stay alive. The complexity of the game lies in the fact that you have nowhere to wait for help and you will rely only on yourself. However, this is not only the complexity but also the highlight of the game. Enjoy every mission and defeat hordes of enemies as you become a wild west legend.
How to play?
Game controls are classic for shooters. Character movement is controlled by the WASD key block. Shooting is performed via the mouse. Move the cursor over the target and press the left mouse button to shoot. Changing weapons is done by pressing the Q key. Locking the sight of the screen is activated by pressing L.