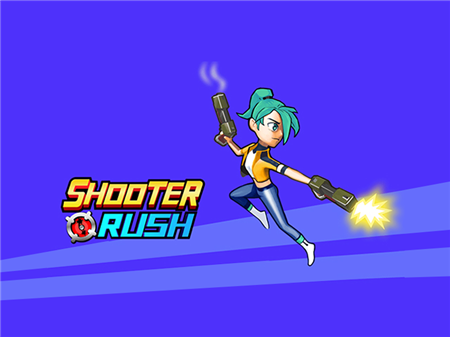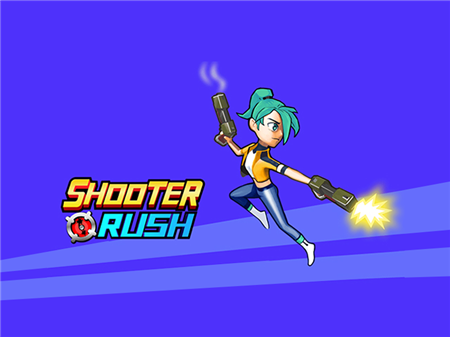 Before us is one of the most popular and discussed games on the browser platform. The project received a huge number of positive reviews and became incredibly popular on the Internet Among other things, the game has become extremely popular among a wide audience of users who are fans of dynamic arcade games that came to us from the 90s of the last century.
Shooter Rush is the very example of a high-quality game implementation, which is suitable for all those who are tired of complex and extremely confusing projects, where, along with the main storyline, the hero experiences several more historical turns.
Here you can only rely on your reactions and your own reflexes. This is an ideal choice for a short time away from everyday worries and plunge into the atmosphere of a dynamic adventure game.
You control a character who must cross numerous locations to reach the final mark. And all would be fine, if not for one insignificant "but". On the way to the final level mark, numerous enemies will await you, who will desire your destruction.
Your character is armed with rapid-fire weapons and can effectively defend against attackers. Among other things, a force field is formed around your character, which increases with each killed enemy, and if you stop shooting, then this field is activated and destroys all opponents in the radius of its defeat. The field is highlighted with a yellow halo around the hero. After you discharge the force field, it will again decrease in size and begin to gain its strength again.
How to play?
All controls are put to the mouse. When the left button is held down, the character starts aimed fire at different targets. The shooting procedure is out of your control. Your hero aims and shoots himself. But you will have to move the character using the cursor, with the left mouse button pressed. As soon as you release the left mouse button, the force field is discharged and destroys all opponents in its own radius.