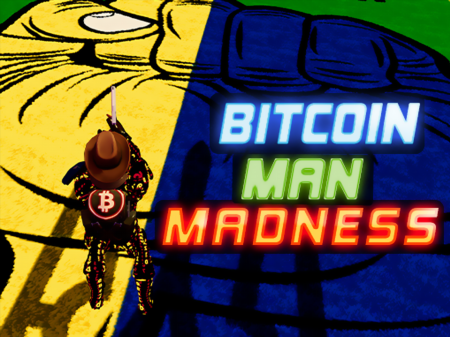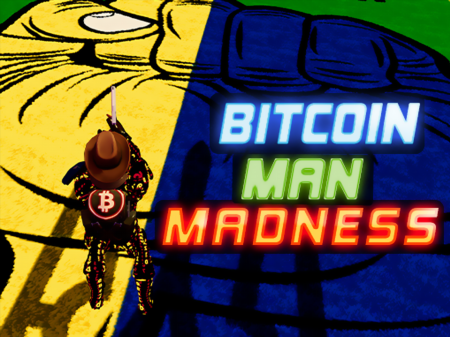 The presented game is an excellent find for those users who love intense and dynamic shooting games and are also interested in the cryptocurrency theme. The project pleases with a colorful and very atmospheric world, which gives a lot of emotions and does not let you relax for a minute. If you want to switch to something bright and exciting, then Bitcoin Man Madness is worth your attention! You should check out the game, at least for the reason that it received several nominations among the next-generation browser projects, as evidenced by the huge number of positive reviews on the Internet. But first of all, it's worth playing because it's fun and exciting.
You play as a character who is armed with serious means of defeating opponents. The whole process takes place in a city teeming with numerous fighters who are trying to destroy you. Your goal is to eliminate all opponents, earn money and go to the next level, where even more enemies and money are waiting for you.
Between rounds, spend your earned bitcoins in the store, purchasing various upgrades. This will greatly simplify your task at higher levels.
How to play?
Character control is copied from the classic model of all popular shooters. The direction of movement is regulated by the WASD key block, and shooting is carried out with the mouse - point the cursor at the target and press the left mouse button.