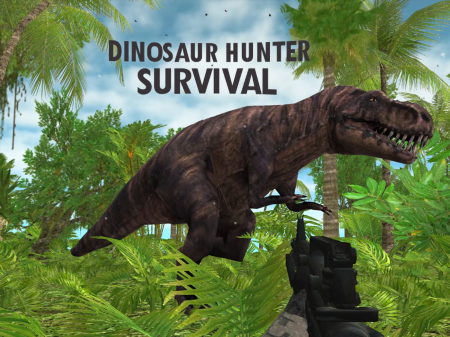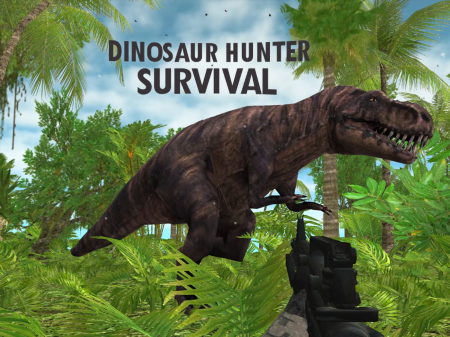 Among the large number of various shooters that represent the gaming industry today, the hunter simulator genre has appeared. In such games, the user is invited to hunt various animals and show the skill of marksmanship. It is worth noting that this genre is gaining unprecedented popularity and is in very high demand among ordinary gamers.
The Dinosaur Hunter Survival is one of those games, but unlike most genre projects, here you are allowed to hunt dinosaurs. The game greatly pleases with atmospheric graphics, the absence of any pretentious and far-fetched additional tasks, and complete freedom of action. If you are keen on hunting simulators and have long wanted to find a project that will distract you from everyday hustle and bustle, then we highly recommend trying the Dinosaur Hunter Survival.
The game begins with the fact that you find yourself in nature with an automatic rifle. Your goal is to shoot a certain number of huge dinosaurs and this number will differ from level to level.
You have no time limits, ammo, or other factors. However, it is worth remembering that dinosaurs behave very aggressively. If you start shooting at them, they will start running toward you to take revenge. Try to shoot the predator before it reaches you. After you pass the current level, the system will offer you the next.
How to play?
Game controls are completely copied from modern shooters. Movement is controlled by the WASD key block, and shooting is controlled via the mouse.