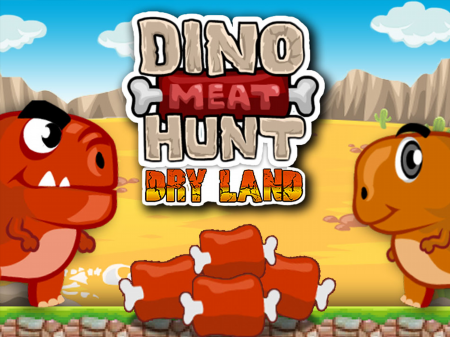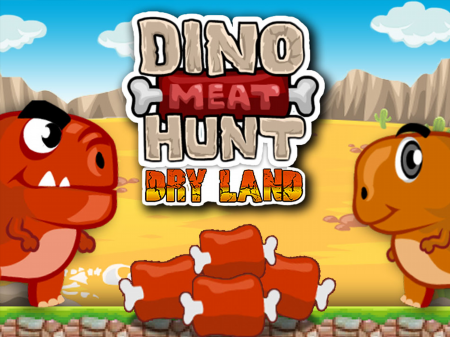 Among the huge number of modern browser games, there is a whole scattering of high-quality platformers that are in the highest demand. The Dino Meat Hunt Dry Land is rightfully considered one of these games, which every month shows a stable online and greatly pleases new players.
The game was liked by a huge number of people due to its good atmosphere, pleasant mechanics, similarity with the legendary projects of the genre, and the opportunity to play for two characters at the same time.
What is great about the Dino Meat Hunt Dry Land is that you can play alone or with a friend, sitting at the same computer. Ready to try yourself as an adventurer and survive with two charming dinosaurs for an interesting half an hour? Then get started!
The peculiarity of the game is that you will have to control two characters that depend on each other and perform unique sets of functions. One dragon is lighter, more agile, and more active. He can jump on high obstacles, get some items there, or activate various components. But the second dragon is less mobile but has much more strength and mass. He will be able to move large objects, knock out various obstacles with his head, etc. Make sure that your dragons fulfill all the requirements of the current location and reach the finish line of the level.
How to play?
Both characters are controlled by WASD blocks and navigation keys.