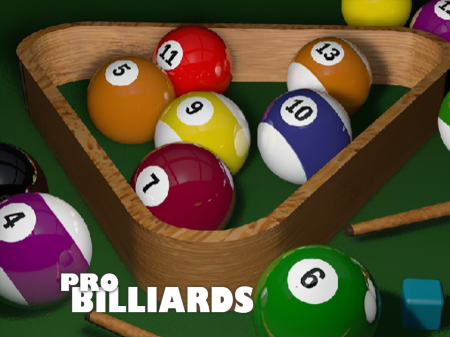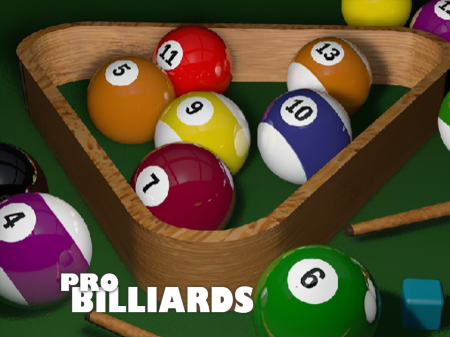 Playing billiards for many people is a very popular entertainment that is in high demand in several countries around the world. It is for this reason that a huge number of different simulators have appeared on the gaming industry market, which are implemented in completely different forms. Some games offer a partial simulation of billiards, others completely pay a huge amount of attention to mechanics and physics, and each user finds for themselves only what he has been looking for for a long time.
In turn, Pro Billiards is a full-length arcade simulator in which you can compete against both a direct opponent and a timer (carrying out hits one after the other). If you have been looking for a simple and lightweight simulator of your favorite game for a long time, then the presented option is definitely worth your attention!
The game takes place on an interactive table that offers you one of the selected game modes. Rules - classic (American Pool). You need to hit effectively and keep a close eye on where each ball is before the next hit. Carefully drive the balls you need into the pockets and make sure that the black ball does not end up in the pocket ahead of time. After a series of unsuccessful shots, the game may be over. Carefully plan each move and win!
How to play?
The game is controlled via the mouse. Hold down the left mouse button, then move the cursor to the place where you want to strike and release the mouse button. The trajectory of the strike is marked with a dotted line, and the force of the cue strike is determined by the filling bar on the right side of the screen.