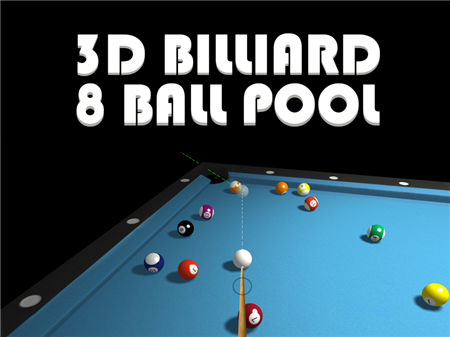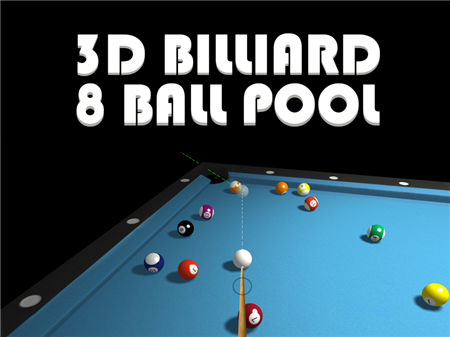 Everyone who has played billiards at least once has always fallen in love with this exciting, but difficult game. And absolutely everyone was amazed at the skill of the world champions, who almost juggled with balls, ordering them to get where they needed to, making elaborate pirouettes along the way. But in order to achieve such results, you need to work and train long and hard. It is for these purposes that the developer has created a 3D Billiard 8 Ball Pool, which exactly obeys the basic laws of physics and is one of the most popular projects among the numerous army of fans of browser games.
You are able to choose between two main game modes. Play with your friend, or choose a computer as an opponent. The rules of the game are classic, in which you are invited to drive certain balls into the pockets. There are no additional complicating bonuses or built-in mini-games in the game. Everything is completely tailored to the rules of the American G8, familiar to millions of people. Become a real master of the table, simulate and study the mechanics of the game, because it is similar to the real state of affairs outside the game world.
How to play?
Game control is integrated into the graphical interface of the project. You can interact with any objects, designate the flight path, and determine the force of the blow with the mouse. Move the cursor to the desired point, follow the dotted pointer, which will show you where the white ball will fly after impact. When you decide on the direction of movement, just click on the cue and move the cursor back a little. Then make a forward and sharp movement towards the ball. Thus, you simulate a blow with the preservation of a certain effort, which will be equal to the speed of approaching the mouse to the ball.