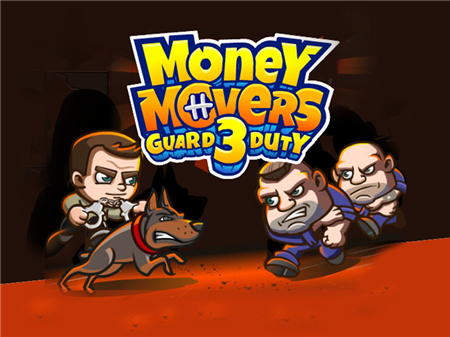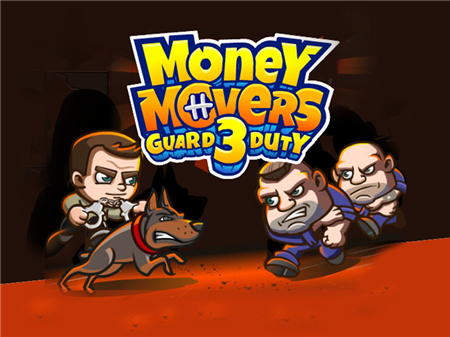 A series of games about professional crackers gained such popularity that the world soon saw the third part of the game. Now you have to not run away from the guard, and play for the guard and his faithful assistant - Doberman. From now on, you play on the good side and you will have to catch violators. At the same time, the mechanics of everyone's favorite game remained unchanged, which served even more positive reviews on the network.
If earlier you had to avoid numerous traps in order to get from one location to another, now you will have to bypass the traps set by you in order to catch the fugitives. Each new level will throw you a new lover of "give a bang." And with each new test, the level of difficulty will invariably grow.
In the previous two parts of the game, you controlled two brothers. Now you have to control the guard and his faithful dog. The mechanics of the game are incredibly simple - first, overtake the fugitive with a dog who immobilizes him. And when the situation is in the tenacious clutches of a harsh Doberman, approach the criminal with the main character and handcuff him. If you decide to act in reverse order, then inevitable thrashing from the enemy character awaits you. For this reason, always engage in direct interaction, first with the dog, and only then with the guard.
Both of your controlled heroes have different levels of capabilities. They can bounce to different heights and can carry out a different set of functions. If you understand that you cannot jump to the desired object or door, then simply plant one character with another. And in some levels, you need close and simultaneous interaction of both characters.
As in older versions of the game, the price of an error is extremely high. If you make only one mistake, you will have to start the level all over again. The game does not offer to save at breakpoints. Each new level allows you to make a mistake only once. If you or your dog is in trouble, you will have to start progress from the beginning of the current location. Try different tactics and look for opportunities to arrest all scammers.
How to play?
The mechanics of the game control have not changed. You can still control both characters at the same time. The movements of the guard are regulated by the ASDW buttons, and the dog is controlled by the navigation buttons on the right side of the keyboard (arrows).