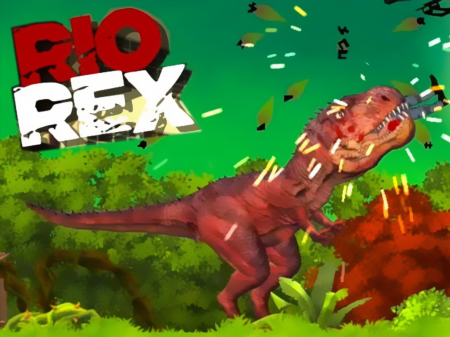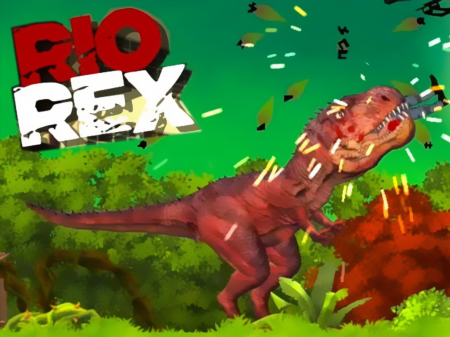 Despite all the extreme simplicity of the presented project, Rio Rex turned out to be something special and unique in a wide variety of modern projects. The game has received a huge number of positive reviews on the Internet and has become one of the most popular among modern gamers. Among other things, the model received high marks from specialists, which immediately made it one of the recognized hits of the current season. If you have long wanted to play as an evil and incredibly powerful dinosaur, which is also fire-breathing, then you should definitely try playing Rio Rex.
In the game, you will have to carefully go through the levels, crush everything possible, and eat up enemies in huge quantities. At the same time, it is extremely important to take into account the time factor, because all tasks need to be completed quickly and incredibly nimbly, which does not always work out, since you are controlling a huge, toothy colossus that every now and then eats everything in its path.
Your task is to destroy all dynamically destructible objects. You can eat cars, boxes, and other objects. But first of all, you need to eat all people, especially those who are trying to destroy your dinosaur. It is important to do all of the above as quickly as possible, after which your character must be delivered to the end of the location. If you do everything right, you will safely move to a new level, where the tasks will be even more difficult.
How to play?
Game control is regulated by both the mouse and the ASDW keypad. Using the keyboard, you direct your dinosaur in a certain direction, but with the mouse cursor, you point at a potential threat and destroy it. A single click on the left mouse button will allow you to take any object into your mouth. Pressing it again will allow your character to eat this object. A long press on the left mouse button activates fire breathing. Direct the cursor to the desired point and burn out all living things. Keep a close eye on the level of fire that you can use within each location.