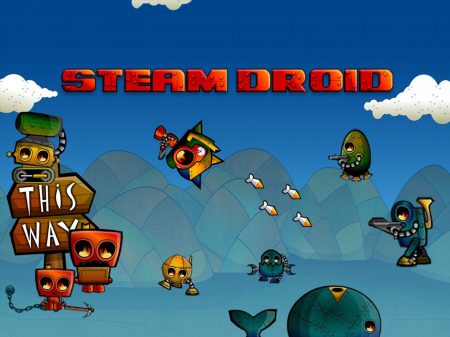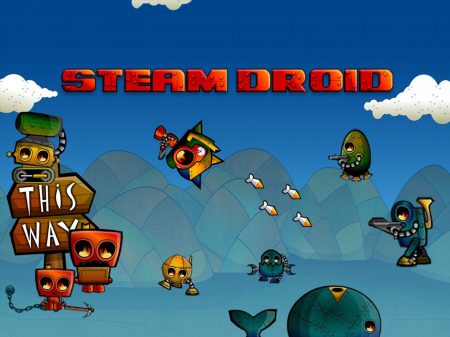 From the very beginning of the development of the gaming industry, platformers have been in great demand among users. This is not surprising, especially considering that platformers initially formed the backbone of all first-generation video games.
Three decades later, projects like Steam Droid continue to gather their loyal audience and are in no less demand than their predecessors. There are several reasons for this, firstly, it is interesting, not very difficult and incredibly exciting. And in the case of the presented game, it is also very fun. The Steam Droid has collected a large number of positive reviews and has become one of the most exciting among browser projects.
Game process and its features
You control a robot whose main task is to pass the level and find the finish mark of the location. You have a weapon at your disposal that can eliminate enemies that appear during the passage. Do not allow interaction with them, and also avoid contact with numerous traps that will meet on your way.
Your character has a limited amount of life force, which is spent for each mistake made. If you spend all your lives, then the game will be over and you will have to start the whole process from the first level. Do not forget to collect numerous bonuses and try to take fewer risks. With each new level, the complexity of the game will gradually increase.
How to play?
The game is controlled via the WASD key block, which is responsible for moving the character around the map. Shooting is performed with the mouse. Move the cursor to the desired point and press the left mouse button to fire.