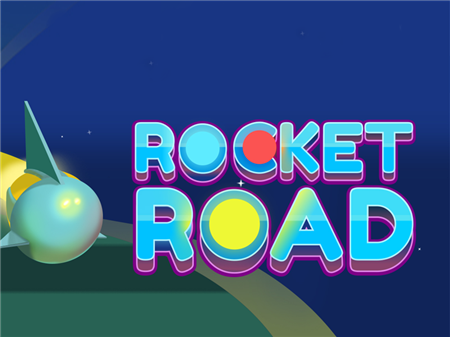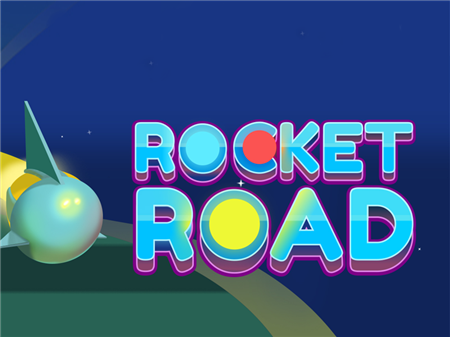 It is an exciting game that allows you to escape from the daily routine, as well as test your mindfulness and reaction skills. The game pleases not only with its gameplay but also with an excellent level of graphics, which will appeal to lovers of modern and colorful games.
You have to control the rocket, which is systematically moving along the highway towards the finish line. Throughout the entire route on your way, there will be various obstacles in the form of balls. Each of these balls has its own color and the passage of a certain section of the route is possible only when passing obstacles of a certain color.
Suppose you are on a stretch of road that allows you to cross the yellow balls. Moreover, if you hit a ball of any other color, then you lose. There are no save points in Rocket Road, so the level will need to be restarted.
Each new section of the track is changed with the help of small jumps, which allow you to jump from one section to another and at the same time change the allowed color for obstacles. Usually, a color change is shown at the edges of the screen and preceded by a jump on a springboard, which is also painted in the corresponding color.
With each new level, the difficulty of passing increases. If at the initial stages you have to overcome static objects, then over time you will have to pass by moving balls, which significantly increases the complexity of the task.
In general, the game systematically increases the difficulty and you will have enough time to adapt to the realities of each new level. But if you constantly lose, then anyway continue the game from the current level where you left off. There are no additional penalties in the game or any other penalties for defeats that will throw you to the beginning of the game. You will have enough time to hone your skills and pass the next level.
How to play?
The game is regulated via the main organs of mouse control. The rocket moves along the track by holding the left mouse button and moving the cursor in different directions. The rocket clearly follows the specified route and copes well even with steep turns. At the same time, both the speed and clarity of movement completely depend on your reaction and your ability to interact with the mouse.