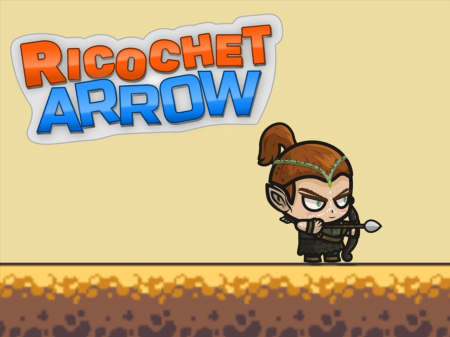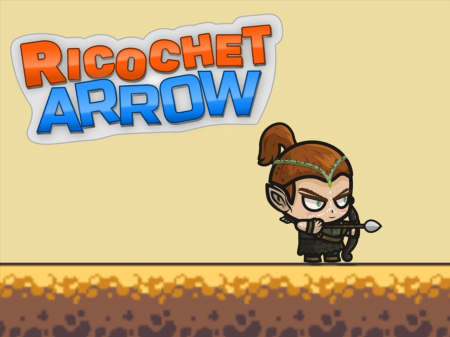 High-quality modern logic games have always been in high demand among gamers. It is for this reason that Ricochet Arrow has become one of the most popular and fastest-growing in its own genre. The recipe for the success of the game is very simple - the developers took as a basis a very popular genre in which the user is invited to shoot a large number of enemies in a limited number of shots, but here the player also has a chance to hit his own character, which naturally leads to a loss. This is a good choice for those who love unobtrusive browser gaming and have been looking for a quality and fun game for a long time.
Before you is a static location, which houses the main character and several zombies. Your task is to shoot all the monsters and try to make sure that the arrow you fired does not ricochet back to your character. The level is considered passed only when you eliminate all opponents and do not shoot yourself.
As soon as you kill the last skeleton, the level will be considered passed. With each new location, there will be more opponents, and the conditions for shooting are becoming more difficult. However, the dynamic increase in the complexity of the game gives it some zest and adds interest.
How to play?
Game controls are fully integrated into the graphical interface so that the game is controlled via the mouse. Move the cursor over the target and press the left mouse button to shoot. Remember, you cannot control your character or move it around the map. Carefully evaluate each shot and try to calculate the flight path of the arrow you fired.