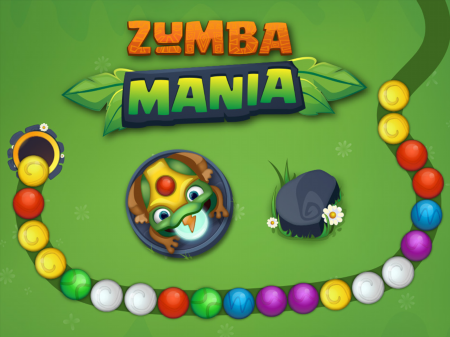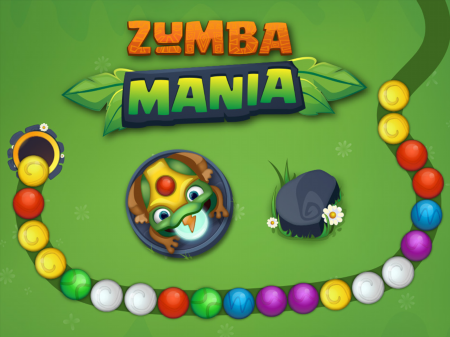 It is another project that will allow you not only to get distracted from your business but also to have an extremely fun time. Zumba Mania is a good old genre in which the user is invited to shoot the same type of balls of different colors. Despite its extreme simplicity, the game received a huge number of positive reviews and became one of the most popular in the current season.
Particularly interesting is the fact that Zumba Mania is practically no different from the popular games of twenty years ago, which conquered the game industry at the turn of the century. And this once again proves the consistency of the idea and the excellent level of its implementation.
Before you is a static playing field with improvised holes on which balls roll. In the center of the location is a frog, which has colored balls in its mouth. Your task is to successfully hit balls of a certain color on the same balls on the field.
The level is considered passed when you get rid of all the rolling components on the field, and for this, they need to be destroyed. By the way, this process is very simple - as soon as you collect three balls of the same color in a row, they will disappear. In this simple way, you can easily clear the playing field and go to a new location.
If the game seems too easy for you, then do not rush to rejoice. With each new level, the difficulty will dynamically increase and what you just recently thought was an easy walk will now look like a real challenge.
How to play?
The game is completely controlled by the mouse. Move the cursor where you want to shoot. Pressing the left mouse button will activate a ball shot.