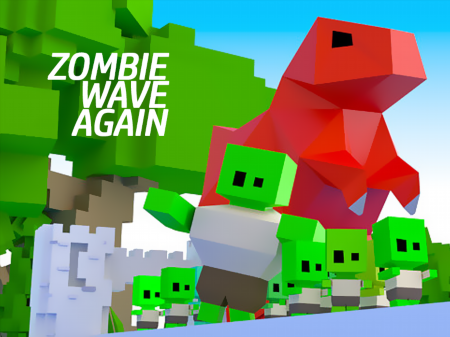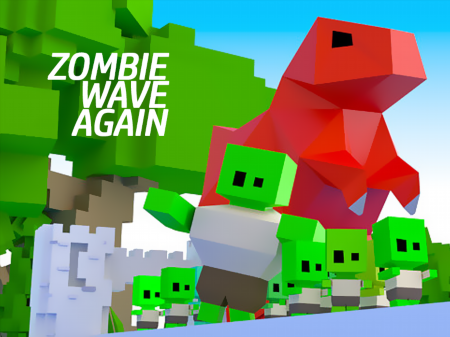 If you have long wanted to play something completely simple, understandable, and fun, then Zombie Wave Again is definitely worth your attention. The project received a huge number of positive user reviews and became one of the most visited in the genre. There are many reasons for this popularity. First of all, we would like to note the high level of implementation of the idea and the extremely simple mechanics. It means you will always be involved in the process, however, in order to fulfill all the necessary game requirements, you do not have to delve too deeply into the game mechanics. If this is not a perfect combination of characteristics, then what then? The game has received several awards for simple browser and mobile projects and for this reason you will definitely adore it!
The whole point of the game is to defend against the invasion of hordes of enemies. You have a choice of different firearms and an incredible amount of will to live. The main goal of the game is to defend the bridge over which zombies will constantly walk. In order to prevent their attack, you will have to shoot at the advancing hordes and do it very accurately. You can skip up to three zombies, each of which will take one hit point. As soon as the supply of all life points runs out, you lose.
Throughout the game, the number of zombies will increase. And so that the task does not seem too simple to you, your enemies will move much faster and more agile. At the end of each cycle of levels, the zombies will be accompanied by a huge Boss, which will need to be destroyed first. Zombie Wave Again is a great example of how to create simple games that will give you a lot of positive emotions.
How to play?
The game is reduced to the procedure of shooting endless hordes of zombies. All shooting mechanics are placed on the main mouse controls. Move the cursor over the enemies and click on the left mouse button to activate the shooting. Long press the button will allow you to shoot in automatic mode.