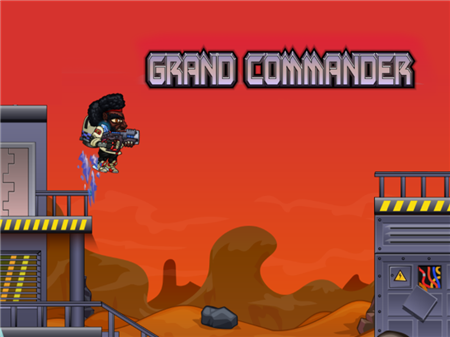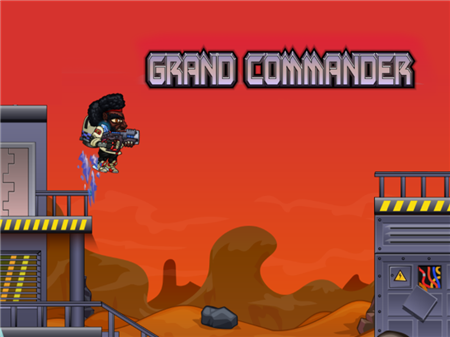 If you adore the good old arcade action games, in which you need to overcome a huge number of different obstacles and complete complex tasks, then the presented project is worth your close attention. Here you will have to show all your reaction and speed of decision making. Among other things, you will have to carefully calculate each of your shots and skillfully manage the available combat resources. The game received its portion of positive reviews immediately after its own release, which made it a real hit in its segment. This is a great variant option for those who appreciate the dynamics and atmospheric graphics in modern games.
The main goal of the Grand Commander is to travel as far as possible across the location and destroy a huge number of enemies that get in your way. All you need to do is skillfully destroy opponents as well as dodge their attacks, or direct contact.
You have at your disposal an energy rifle that can fire continuously. Additional equipment is a jet backpack that allows your character to jump high into the air. Kill opponents and monsters before they get to you, otherwise, you will lose precious life points and it will be much more difficult for you to play in the future.
How to play?
The controls are integrated into the game's graphical interface and duplicated on the navigation keypad. You can jump by pressing the W keys or the up arrow, and you can shoot by pressing the spacebar or the left mouse button (on the corresponding icon).