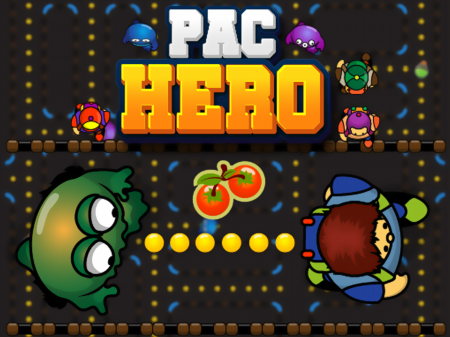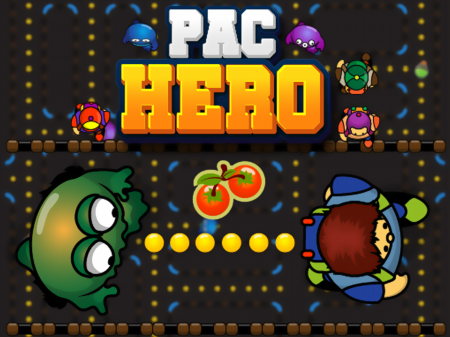 The presented game is one of the most successful examples of the implementation of the original idea of a truly cult game of the past. In the 80s of the last century, the Pac-Man project appeared, which captivated the hearts of millions of people around the world. Then the game became the real ancestor of the whole genre, which became the basis for the prototype of the modern gaming market.
In turn, Pac Hero has become not only one of the most sought-after projects that was created based on the original Pac-Man, but it has also received a very loyal audience, which left a lot of positive feedback about the vintage game, implemented in a browser format.
The game takes place on a static playing field, which is a simple maze, the corridors of which are filled with yellow dots. Your task is to run through the maze, eat all the dots and eliminate opponents. You can do this by approaching them from the side or from behind and eating them. If you face the enemy head-on, you will lose. The level is considered passed when you eliminate all enemies and clear the location of the yellow dots. With each new level, the complexity of the game gradually increases, which gives it features and interest.
How to play?
The Pac Hero game is controlled by a block of navigation keys, where each of the arrows is responsible for the direction of the character's movement in a certain direction.