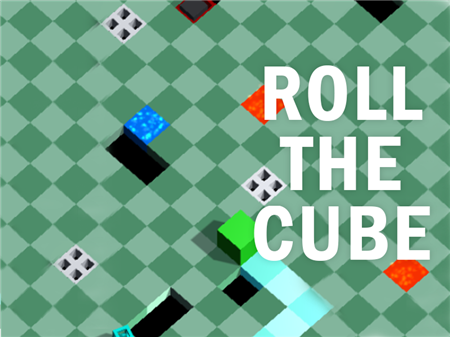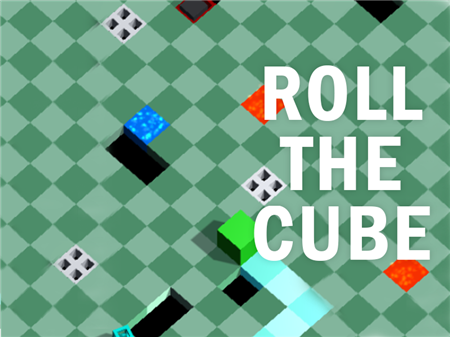 The presented game is one of the most difficult among all projects that force the user to strain all his attention. Roll The Cube is a unique combination of several types of logic games, each of which has its own spirit and unique capabilities. It is this combination of incompatible factors that led to the fact that the game has fairly high traffic and the number of users around the world exceeds several thousand daily. And if we add the relative youth of the game to these statistics, then the dynamics of popularity growth will only increase, which makes the game a good object of attention.
The project is constantly receiving praise and has been nominated several times for the title of the best game among browser projects of its genre. And if you think that Roll The Cube is not worth your attention, then try to play it at least once and you will change your mind. Even despite the anger, you will still have a desire to go as much as possible. That is how the majority of players have a passion for a crazy cube, which is difficult to stop with something.
You control an object that rolls along an asymmetric field full of various obstacles and other components. You cannot fully control your own cube. But you have the opportunity to change its direction, which is already an excellent mechanics of control of a moving object.
On the map, there are a large number of components that you can not run into. Among the objects that can cause your defeat, a whole scattering of familiar apocalyptic things: lava, water, spikes, sharp objects, solid objects, holes in the floor, and other delights of the playing field. In other words, you need to be as careful as possible so as not to lose fast enough.
The fact that you will fall into the trap and systematically lose is an undeniable reality that you can't get away from anywhere. But you have every opportunity to try to postpone this defeat as much as possible and make sure that your ball can cover the maximum distance without hesitation and problems. We assure you that each new meter of travel will greatly complicate your task. For this reason, be patient and get ready for an interesting game that is guaranteed to be remembered for a long time.
How to play?
Cube control comes down to using a single button. Each new click of the left mouse button changes the direction axis of the cube from horizontal to vertical and vice versa.