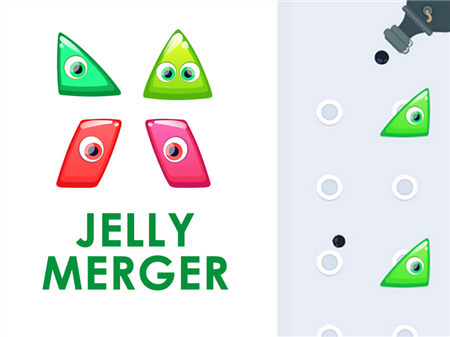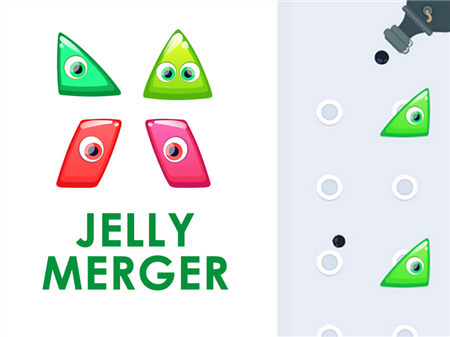 It's an excellent example of a logic game that perfectly combines the genre, where the user has to interact with various objects and match them in a specific format. In Jelly Merger, you will not only have to move the pieces, placing them in certain places but also deal with the rapid improvement of the defensive redoubts you have built. In other words - Jelly Merger is the very example of a quality project that will not let you get bored with all its visual monotony. A great way to pass the time.
In front of you is a playing field, which contains a large number of areas where you can place fixed items. At the top of the playing field is a cannon that shoots down the cannonballs. When hitting the figures, the nuclei knock out a certain amount of money, which accumulates in your account. The more money you make, the better. For the proceeds, you can improve the figures and buy new ones.
The peculiarity of the gameplay lies in the fact that you can combine two objects of the same type, which turn into a new geometric figure. When the nuclei hits this figure, you will earn significantly more money. Thus, you can quickly and efficiently go through locations and earn more money. It is worth remembering that you can swap the pieces right during the game, which dilutes the static situation with a certain amount of interactivity.
How to play?
Game control is fully integrated into the graphical interface. You can interact with any figure, menu item, or object using your mouse. Move the cursor over the desired shape, hold it down with the left mouse button, and align this shape with the second similar one. The purchase of new components is carried out in the game menu, which can be invoked by clicking on the corresponding button at the bottom of the screen.