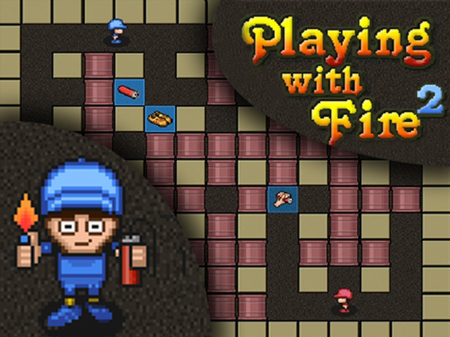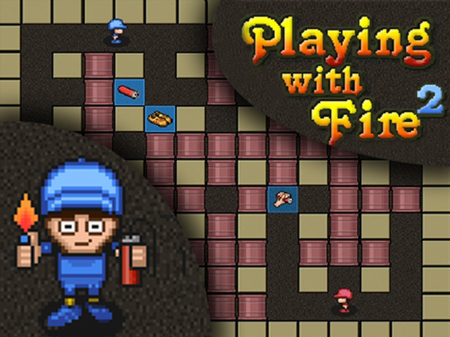 Among the huge number of modern browser projects, there are both really funny and dynamic and measured and downright boring games. Playing With Fire 2 is a classic representative of a truly exciting project that has received tremendous support from numerous users in the shortest possible time. The project has become one of the most talked-about and this was made possible in part by a well-thought-out co-op mode. You can play alone or with friends. Do you want to confront a computer opponent with a friend or you have to find out which of you two is stronger? Whatever you choose, a truly addictive game awaits you that will not leave you indifferent.
If you are at least a little familiar with the classic Bomberman series, then Playing With Fire 2 is not surprising. Your goal is to eliminate opponents and blow up numerous walls on the map. To do this, use dynamite and collect numerous bonus components to improve the characteristics of your weapon.
Remember, you need to undermine the enemy, but at the same time, you yourself can perfectly undermine both on someone else's and on your own dynamite. So after placing the charge, you need to quickly hide away from the place of the future explosion.
How to play?
Control is performed by a block of navigation buttons, where each arrow is responsible for moving your character in the specified direction. Dynamite is installed by pressing the Space key. By pressing the spacebar again the dynamite will fly in the direction your character is looking. This is the perfect opportunity to corner the enemy and destroy.