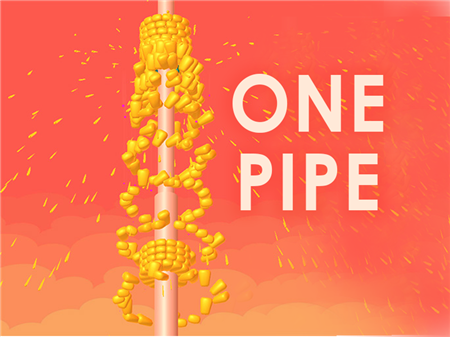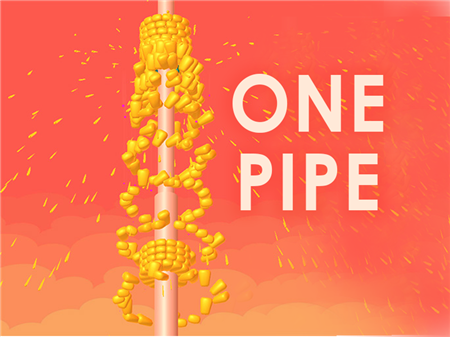 Do you like games that train both reaction and logical thinking? And if your answer is yes, then the One Pipe is presented to your attention. Despite the visual simplicity and the absence of any additional graphic factors, the game is incredibly popular and all this was made possible thanks to one entertaining factor. The fact is that the International Association of Doctors recommends games like One Pipe as a very effective anti-stress. Contrary to the general belief that such projects can only cause outbursts of anger, this is not at all the case. And to prove this is very simple - try at the end of a working or school day, after a series of stressful situations, play ten minutes in One Pipe and you will feel a certain relief.
You control a peculiar circle that can contract and unclench. Your task is to destroy the maximum possible number of components that you will encounter as the camera moves up. This is very similar to how corn is refined with metal circles in manufacturing plants. By the way - the components are very similar to corn and if it will be easier for you to visualize the project in this way, then visualize on health!
The complexity of the game boils down to the fact that you control a circle of a certain color and if on your way you will meet the same circles, but of different colors, then you should never touch them. Each such interaction will end in your defeat. The game does not have a system of stocking living standards, and each new mistake will throw you back to the beginning of the level. It is for this reason that you need to approach each new level and each enemy circle with the utmost attention and responsibility.
The best way to overcome these difficulties is to simply expand your circle until you pass by the enemy component. And the initial levels allow you to crank up similar tricks. However, a little later, the game will begin to set conditions for the number of downed components and if you avoid collecting enough "corn kernels" during avoiding enemy circles, you will lose.
How to play?
All control is reduced by pressing the left mouse button. While the button is pressed down, your circle will be in a compressed state. If you release the left mouse button, the circle will open.