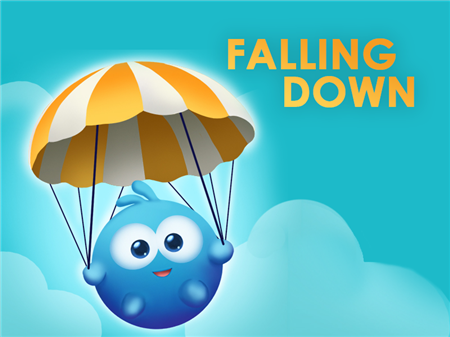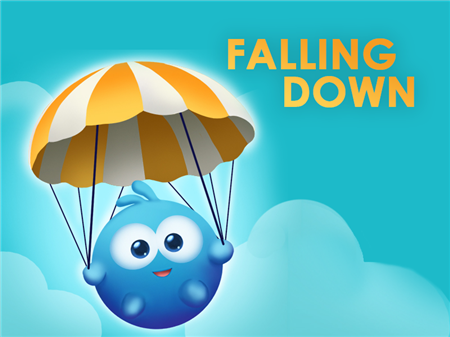 Falling Down is a new and incredibly popular arcade project with incredible simplicity and addicting gameplay. A huge number of users marked the game with high ratings, which is well reflected in the popularity of the project around the world. If you want to plunge into the incredible atmosphere of an exciting adventure for a short while, in which everything is decided by your reaction and the ability to predict actions in advance, then the Falling Down will be your right choice.
At your disposal is the main character, who systematically falls down. The main goal is to freely reach the final point of the level and save as many lives as possible at the same time. It is important to remember that your controlled character cannot interact with any objects that block your path to the finish line. However, even if this happened, then you will not lose immediately, but only lose one point of life, which will allow you to continue falling from the same place.
You cannot regulate the movement of the character in any way, however, you have the option to slow down the free fall somewhat, which will allow you to avoid the trajectory of the collision with a solid object. To do this, simply press the function key and a parachute will open above your character, allowing you to significantly reduce the speed of the fall.
How to play?
All controls are put to one mouse button when you click on which you will open the parachute. Do not forget to collect numerous bonuses that will greatly facilitate the procedure for passing levels and will add extra life points to you.