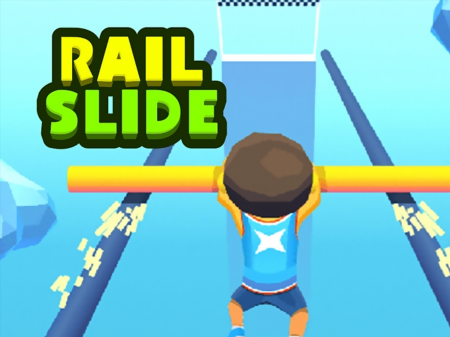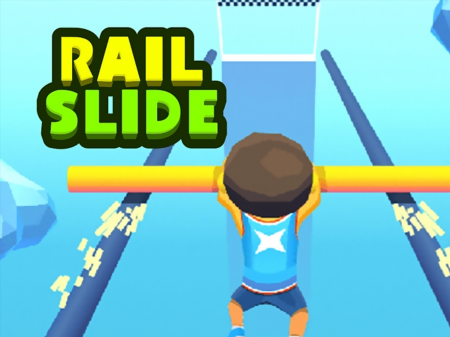 If the Olympic Committee needed to introduce a new discipline into the games program, then Rail Slide would be an excellent candidate to choose from. The project appeared relatively recently and, for all its visual simplicity, has become one of the most popular, as well as visited, new-generation browser games. Users appreciated the excellent gameplay and the project and bombarded it with a huge number of positive reviews. Are you eager to try something new? Then feel free to start the game!
You control a character who runs along an impromptu treadmill with a pole in his hands. Your goal is to jump from one level of tracks to lower levels without falling into the abyss. The main obstacle that prevents sliding back is the pole, which can grow larger if you find matching blue components as you run.
However, do not forget that the map contains many different components, such as rotating saws or burning lava, which reduce the length of the pole and you will have to use miracles of reaction in order to avoid contact with them.
As soon as you reach the finish line, you will have the opportunity to multiply the points earned through the bonus distance. Try to get as far as possible along this distance to increase the number of points earned.
How to play?
The game controls are integrated into the mouse. Hold down the left mouse button and move the cursor in the direction where you want to direct your character. The response to movement is very sensitive, so you can move very quickly, which will help you avoid problems.