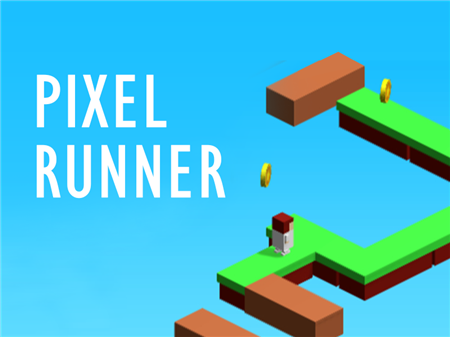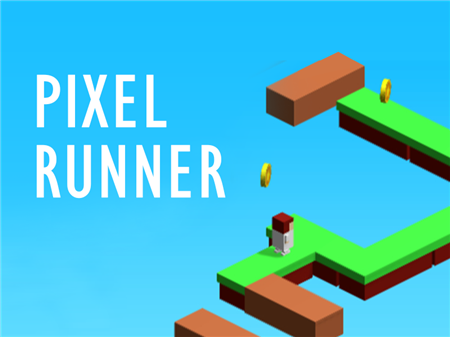 When the first part of the Pixel Runner appeared on the market, the developers did not yet know how popular and cult this project would turn out. Subsequently, the world saw several more parts of the runner who captivated the hearts of thousands of people around the world. The essence of the game is incredibly simple and straightforward, but the complexity is quite high and this is what gives the project a special status of the hit of the season, which has been repeatedly confirmed by a huge number of users on the network. Want to test your own reaction? Then run out boldly!
You control a running character who mindlessly moves along the path to the unknown. And such zeal would be very commendable, if not for the fact that from the intended path it is enough just to fall into the abyss. However, everything is not as bad as it might seem at first glance. You have every opportunity to avoid such troubles. Although you cannot influence the movement of the protagonist in any way, you can control numerous sections of the track.
All brown sections of the track can be turned 90 degrees on their axis. Thus, the components can change their position from perpendicular to parallel, which will fill the holes formed and allow your hero to run through the problem area without any problems. However, the pace of the game is incredibly dynamic and most of the players simply do not have time to decide in time when to change the position of these components, and when not.
How to play?
As you already understood, game control comes down to using one mouse button, when you click on it, the position of the brown part of the track changes.