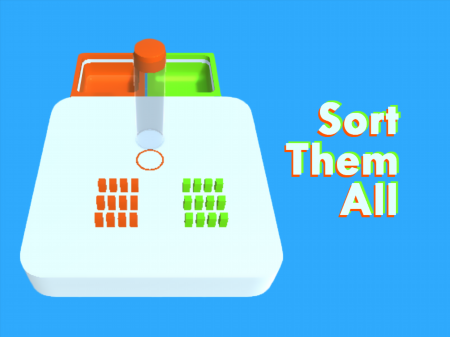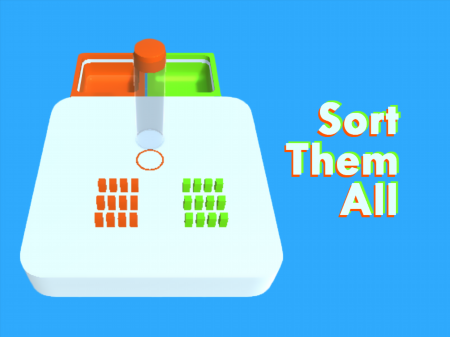 In the world of browser-based gaming, there are a large number of logic games that allow the user to enjoy the result of his own attentiveness, skillful coordination of movements, and an analytical mindset. Against the background of dynamic projects, games of this nature are in rather high demand and are loved by the absolute majority.
Sort Them All is one of the brightest, most interesting, and demanded projects of this format. It is it that is the very case when you can take a break from the daily hustle and bustle for a while and enjoy exciting and interesting gameplay for a certain amount of time. At the same time, it is interesting that you can both play a couple of levels, which will take a couple of minutes at most, and stick into it for a couple of hours. The project is capable of engaging at any level of involvement, which is its distinctive feature. Are you ready to try your hand at an interesting project? Then let's get started!
Here is a game table with components of different colors. Your main task is to sort these components into specific containers. To do this, you need to use a flask of a certain color, point it at the components and start the suction process. If for some reason you stop the procedure for collecting the components, they will fall out of the flask back onto the table.
It is important to remember two things. Firstly, the table is very limited in size and if at least one element falls off the table during collection, then you will lose. Second, the bulb can only collect components of its color. Others will simply not be drawn into it. After collecting all components of a specific color, move the flask to a container of the same color, and release all collected components. The level is considered passed only when all components are in the correct collection containers.
How to play?
Any interactions with components, bulb, and menu items are done via the main mouse controls.