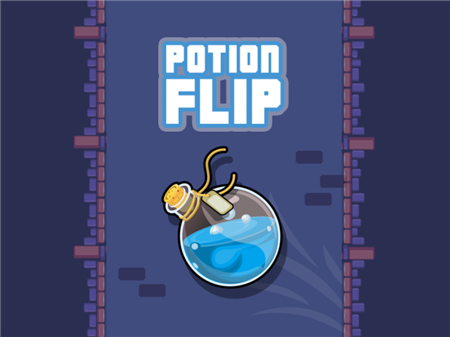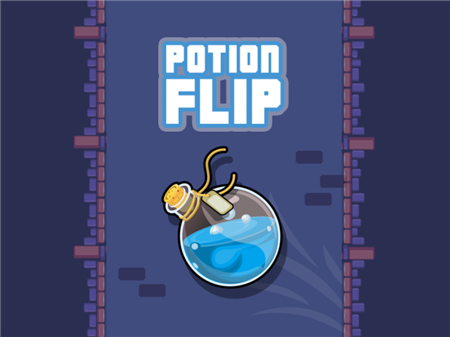 The presented project is one of the most demanded and popular in its own genre. The reason for this is extremely simple - the developer has very successfully combined nice graphics, extremely simple and intuitive mechanics, as well as the presence of dynamically changing levels. This is a great example of how to create high-quality, stunning, and interesting games that can distract the user from everyday activities for long hours of fun gaming. If you are tired of strategy games, or projects in which you need to conduct fierce firefights with opponents for hours, then Potion Flip is worth your attention!
Before you is a magical world ruled by magic and alchemy. You control a flask with a magic ingredient, which needs to get into a boiling vat of potion. However, the task is not so easy, given that the bulb/flask cannot walk and the only way to get to its destination is to jump from place to place.
First of all, do not forget that the flask is made of glass and is not nearly as strong as it might seem at first glance. The flask moves by jumping from place to place while making a full turn in the air. If you were able to land the flask on a table, or any other surface, you can continue on your way to the vat. However, if the flask falls to the floor, it will break. As you move towards the finishing goal, you will have to collect numerous components that will be located in different parts of the game location.
How to play?
The game controls are placed on the left mouse button. Each time you press the button, the bulb will bounce up and move in the direction where you directed the mouse cursor. In this case, your glass character can make a double jump, while changing the direction of movement. To do this, during the jump, press the left mouse button again, and do not forget to indicate with the cursor where the second jump will be made.