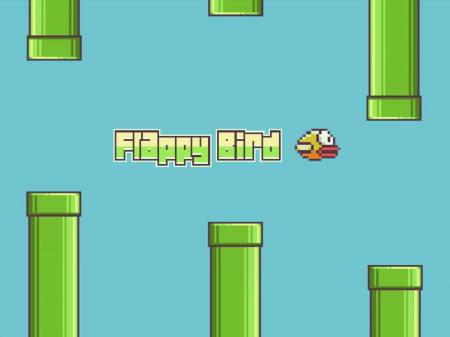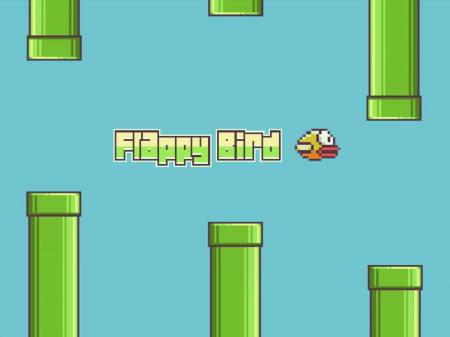 This is not just another entertaining game that has been ported from mobile versions. Here is a real classic, which at one time captured the minds of the most desperate gamers around the planet. As numerous experts and critics have said, "If you want to create a cult game, then just make an extremely simple gameplay with a competitive element that will be interesting to everyone." And the Flappy Bird developers did just that.
The game is based on an incredibly simple idea, and the success of the game is based solely on the attentiveness and reaction of the player. This became the recipe for the creation of the legendary project that founded the whole genre of games. Do you want to try your hand at a popular entertainment project that has not lost its relevance for decades? Then start playing the game more boldly and prove to all your friends that you can beat their results.
Before you is a game level, which is stylized in the best traditions of eight-bit platformers of the end of the last century. You control a bird that flies forward and your main task is to gradually pass all the obstacles that will come your way.
The difficulty of the game lies in the fact that the bird is constantly falling and to prevent this, you must activate the flapping of its wings. And all would be fine, but if the bird collides with obstacles or falls to the floor, then the game will be over. And at the same time, you need to carefully monitor so that your character does not collide with anything, does not fall, and can still fly freely through numerous obstacles. The game requires a little skill, but after a short training you can noticeably improve your results.
How to play?
The controls in the game are extremely simple and are placed only on the left mouse button, which simulates tapping on the screen. Each press activates a flap of wings and raises the character up on the map.