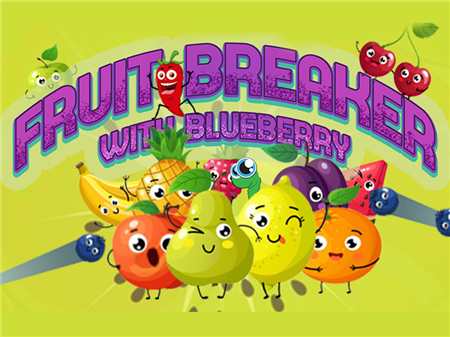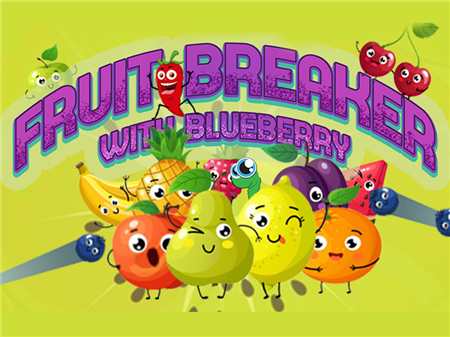 Fruit Breaker did not become another original project, which would amaze everyone with its uniqueness and new idea. The project has become another implementation of an extremely popular series of games where the user is invited to shoot down various elements that break only after a certain number of hits with balls. The game received high marks and a very impressive demand from users, and most likely this was made possible thanks to the fruit theme, which is close to many players.
Now you are looking at a dynamically lowering field that is strewn with lots of fruits. Your main task is to shoot at these fruits with berries and each new hit will take away one point of resistance from the target. The fruit disappears from the field as soon as you knock out the last point from its supply.
It is worth noting that the berries obey the basic laws of gravity and after the shot, they tend to fall down. However, your shells have a very remarkable feature, which will play a key role throughout all stages of the game - they can ricochet. From here, several strategies immediately follow that will help you realize the full potential of your military berry power! Try to aim straight at the fruit you are interested in, and at the walls. Bouncing off smooth surfaces, the berries will rush up and will hit different fruits more often than with a direct shot. This is an elementary rebound tactic that will help you smash any number of fruits.
It is worth remembering that at the beginning of the game the system offers you only one berry, which you are able to use as a shell. However, as you progress through the map, you will have the opportunity to get new berries that can be used as a combat unit on the next turn. You can find similar berries right among the fruits. As soon as you bring down such a component, it will immediately become available to you, and when you swing the next time, you will find yourself plus one shell. Needless to say, the more berries you have, the easier it will be for you to bring down a large number of fruits. And the game with each new try is becoming more difficult. For this reason, carefully approach each new shot with your berries.
The game will end when at least one of the fruits touches the bottom mark of the map. In this case, it does not matter how many points the fruit has left. The fact of its interaction with the lower level of the map will mean an instant defeat.
How to play?
You can interact with any components via the basic controls of the mouse. Aim the cursor in the desired direction and fire a shot by clicking the left mouse button.