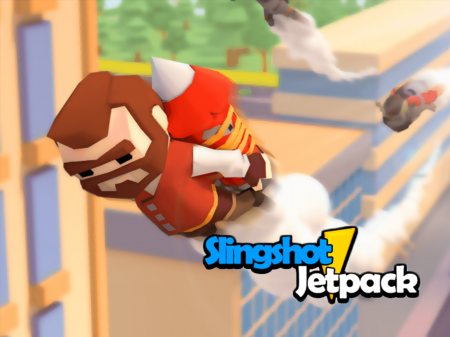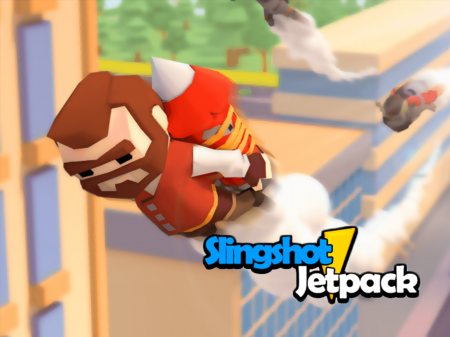 The presented project is a vivid example of how you can successfully combine several genres together. Slingshot Jetpack is a combination of several platform racing arcade mobile games that are very popular among users. The player can participate in races, collect various coins, avoid numerous obstacles, and all this is offered in a competitive format. This combination of genres makes the game truly in demand among a huge number of people around the world. If you have been looking for an interesting, fun, and exciting project for a long time that will distract your attention from everyday worries, then Slingshot Jetpack is definitely worth your attention.
You control a character who is armed with a jetpack and a desire to win in every stage of the competition. The track starts with the fact that your character shoots with a large slingshot, and then you will need to fly the entire proposed distance and hit a huge target at the finish line.
The difficulty of the game lies in the fact that you will need not only to reach the finish line but also to do it among the leaders (or it is better to be the winner). Among other things, you will need to correctly calculate the flight path and touch the accelerators, which are placed at different heights in the form of golden rings. Flying through such a ring, your character accelerates for a short time, which will allow you to overtake several rivals.
Be careful not to encounter obstacles on your way, such as bridges, pillars of various buildings, and other architectural surprises. If you crash into any building, then the game on the current race will be over. Earn money, improve the characteristics of your character and it will become even easier to win.
How to play?
The character is controlled using the mouse. Hold down the left mouse button and point the cursor in the direction you wish to direct your pilot.