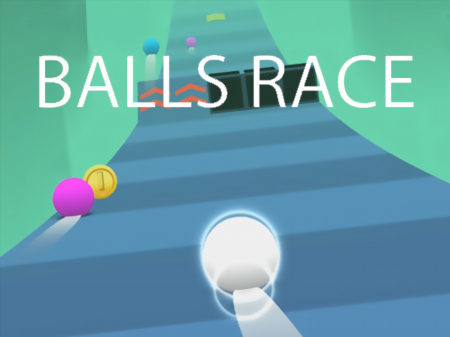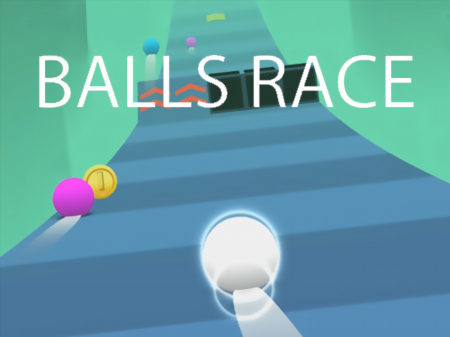 The presented game is a good example of the fact that it is not necessary to create a car simulator to implement a good competitive project where the user is invited to win the race.
The Balls Race is a simple, fun, and an incredibly addictive project that has collected a huge amount of user feedback and has become one of the recognized hits of the current season. If you have been looking for entertainment with a similar set of advantageous factors for a long time, then Balls Race will definitely suit your taste!
The game takes place on a track where balls move very quickly. You control one of them and your main task is to win. Throughout the route, you will encounter numerous obstacles, traps, and other items that are better not to interact with. On the other hand, the track is full of coins that you need to pick up as for the money you get, you have an opportunity to update the skin of your ball between tracks. With each new level, the difficulty of the track will increase, which makes the game more interesting.
How to play?
The game is controlled by the mouse. Hold down the left mouse button and indicate the direction of movement to the right/left. To speed up the ball, try to run into the yellow arrows during the race, activating the acceleration boost.