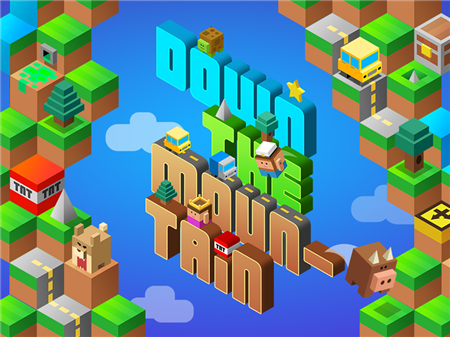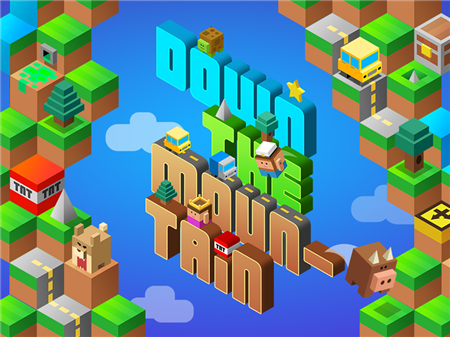 It's a wonderful game that has gathered a huge audience and is a prime example of how to create game projects of this type. You have a series of exciting journeys that will be accompanied by a large number of different traps, difficulties, and dangers. However, the more difficult and thorny the path, the more interesting, is it?
You control a character who must go down from the top of the mountain to its foot. Each new step down involves new challenges and difficulties of a certain nature. You will have to not only choose the right road but also quickly assess the surrounding situation. For each new step down, new challenges and difficulties await you. It is difficult to say what awaits you next - a huge layer of lava, dynamite, fast rivers, or sharp peaks that cannot be touched. Enjoy the new adventure and be vigilant as ever!
During the descent, you will never encounter hopeless situations. One way or another, the game will leave a chance to win. If you didn't use it in time, you either simply didn't have time to react or didn't notice the right way. Each new action leads to certain consequences. If you choose the wrong path, then maybe run past the rewards. However, it is worth noting that areas that are replete with various awards are much more complicated. Which do you prefer? A bunch of gifts and bonuses that border on a serious risk of breaking, or a safe descent to new records?
The game has a number of selected objects that will greatly simplify your gameplay. One of these bonuses is a pink shell, in which nothing is threatening your character. In this improvised armor, you can safely navigate the lava, jump around thorns, ignore spikes and other irritants. Of the bad news - such bonuses have a limited amount of time and are extremely rare.
How to play?
Character control is carried out by buttons A and D, or navigation buttons (right/left). Choose the necessary direction where your character will jump and press the corresponding button. Some cells invert the player's movements and when you press left, your character will move to the right. Such cells are marked with the corresponding icon, which will introduce you to the educational game mode.