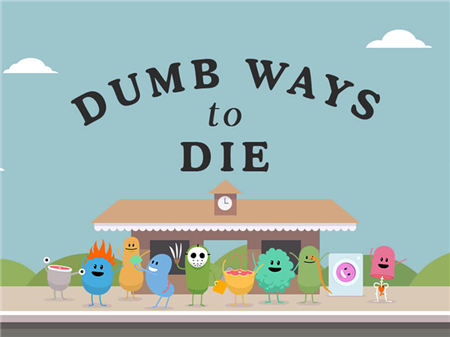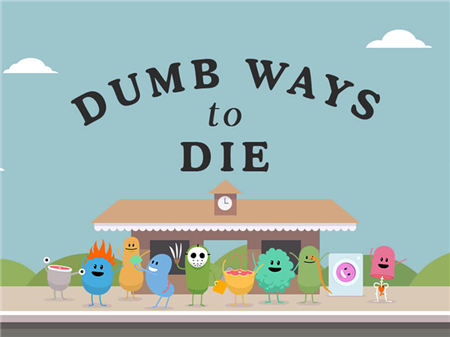 Here is one of the most fun games that will train you in decision-making speed and memory as well. For all its simplicity, Dumb ways to die original is one of the most popular and sought-after game projects this year. A huge number of users and specialized media left positive reviews for the game, which clearly demonstrates the success of the project. Ready to survive? Then boldly let's start the game!
The game will force you to solve various non-trivial tasks from the realm of life and death in an extremely short period of time. For instance, you will need to sew a character's mortal wound in a few seconds and if you fail, the game will take one life from you. Well, if you can overcome these difficulties, then you will be thrown to a new level, which will require the fulfillment of new tasks.
The game is replete with a huge number of really stupid ways to die and sometimes playing Dumb ways to die original gives the impression that the organizers of the Darwin Awards were inspired by such a project. However, the project is not at all cruel and bloody. On the contrary, here you will laugh as never before and get unprecedented pleasure from saving fairy-tale characters or even vegetables from imminent death. In this case, you will save the characters from danger in the most unpredictable places, starting from space, ending with the Mesozoic era.
The most important thing in this whole game is not to lose concentration and act quickly. The game often warns you that you need to act even faster and begins to throw up tasks that you have not yet encountered. Moreover, if you lose, you will have to start all over again and often the tasks will be repeated. This is where your negative experience comes in handy, which did not allow you to win the last time. In other words, you won't be bored for sure and the game will throw you an impressive number of different tasks that you will have to safely solve.
How to play?
Game control is fully integrated into the graphical interface of the game, with which you can interact with the mouse. Choose the necessary components, move them in the right direction, or destroy asteroids with a simple click of the left mouse button. Have fun and save your characters. Well, if it doesn't work out, that doesn't matter. You have many attempts that will lead to the fact that you will know by heart the solution to all complex problems.