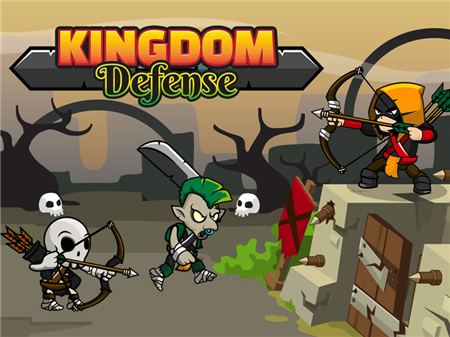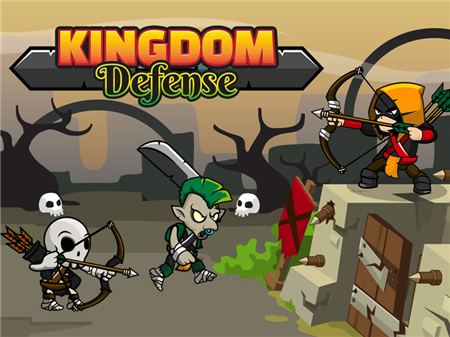 Kingdom Defense is a classic example of how to implement projects in which the main goal is to protect the castle. The project has become one of the most popular among many gamers and received a huge number of positive reviews. It is for this reason that the online project is growing steadily and the game regularly wins the attention of more and more new gamers. What is especially noteworthy, Kingdom Defense is popular with gamers of all ages, and this fact adds additional points to the asset of the project becoming a hit of the current season.
You play as an archer guarding the approaches to the gates of your castle, which is constantly raided by various enemies. You have at your disposal not only a bow, arrows, and a desire to protect your home, but also some bonus methods of mass destruction of opponents. However, it is worth remembering that they cannot be used in any way and you need to carefully select the best moment in order to incinerate, slow down, or simply destroy everyone around. Each use of such a weapon requires a reload time, and this time is often quite noticeable.
How to play?
Shots are controlled by pointing the cursor to the place where you want to direct your arrows. Do not forget that you can improve and change your current weapon, however, such opportunities will appear as you progress through the various levels. The level is considered passed when you fight off all enemies and at least some amount of safety margin remains at your gate. You can also interact with any other active components in the game using the mouse.