King Rugni Tower Conquest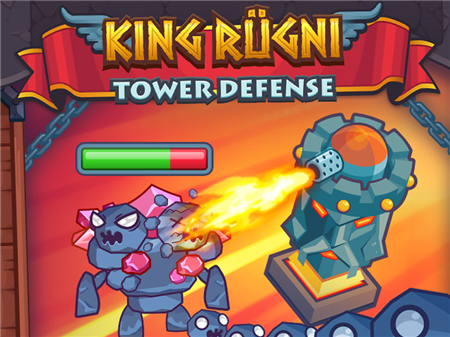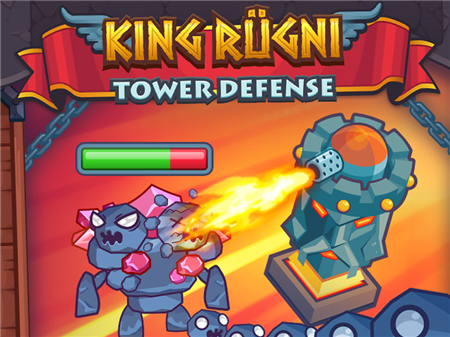 King Rugni Tower Conquest
It's a classic example of why tower defense games are in incredible demand all over the world. The project was recognized by a huge number of gamers, which in this case is much more important than the recognition of numerous specialized media. The game does not have unique gameplay and does not pretend to be original at all. However, the presence of only a few elements makes it very competitive among a large number of related projects. Thus, King Rugni Tower Conquest boasts a dynamically growing audience, which rightfully considers this project to be one of the best among modern TD.
You have to defend your castle from hordes of monsters who are eager to break through the defense. By the way - defense is the main element of the game, which allows you to cope with all unwanted guests. But here, as it should, there are a couple of fundamental nuances. First of all, each tower that will shoot at crowds of enemies costs a certain amount of money. And this money is obtained from each enemy destroyed. And in order to have time to put up a new tower and at the same time not lose - you need to be able to correctly position these towers on the map.
Install defenses in such a way that the enemies pass by them for the maximum amount of time. To do this, try to install towers in corner places or at the intersections of two paths. If you put the tower in such a way that each monster passes by it twice or thrice, then this greatly increases the chances of winning.
It is worth recalling that at the beginning of each level, the system indicates the number of lives at your castle. This mark is equal to the allowable number of enemies that can be passed by defensive structures. If you have twenty lives, and at least one more enemy has passed, then you will lose and you will have a chance to try to pass the level again. Games of the genre have been incredibly popular for many years. King Rugni Tower Conquest will allow you to plunge into the incredible atmosphere of TD right now.
How to play?
All interactions with towers, construction processes, improvements, and other manipulations with game content are made exclusively via the main mouse controls. Direct the mouse cursor to the component you are interested in and activate the action with a simple click of the left mouse button.