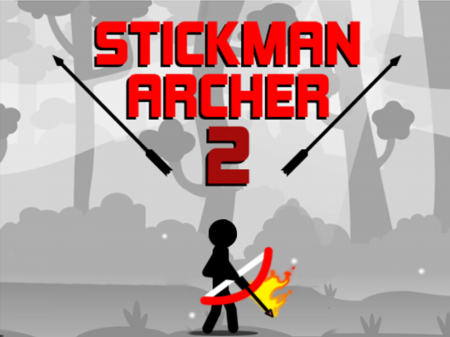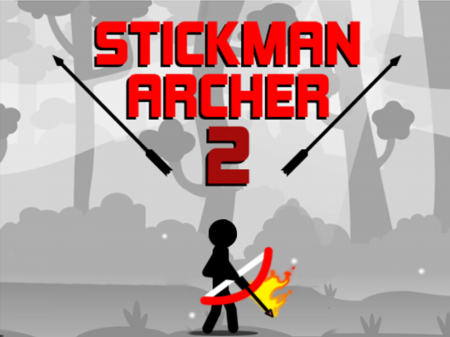 It is an excellent example of a game that trains a player to make decisions quickly, to be accurate, and to break their own records. The project is incredibly simple, has understandable mechanics, and is fun. No wonder Stickman Archer 2 has become one of the most popular arcade shooters, which is constantly collecting more and more positive reviews on the Internet.
Are you ready to shoot at opponents and be the best and fastest? Then take the bow in your hands more boldly and start an exciting game.
You control an archer who stands motionless on a makeshift platform. Opposite you, in a random place, there will be an enemy character, whom you will need to shoot. At the same time, it is worth remembering that the enemy will also shoot at you and your task is to eliminate the enemy in time and survive in this unequal battle.
The complexity of the game boils down to the fact that with each newly defeated enemy, a new archer will appear in his place, and each new archer will be faster and more successful. All you have to do is get even faster and luckier. You can shoot as fast as possible and choose the tactics of the battle at your own discretion. The main thing is to shoot accurately and remain unharmed.
How to play?
The game is controlled with the mouse. Move the cursor over the desired area and press the left mouse button. Shooting has specific mechanics, but a little practice will give good results.