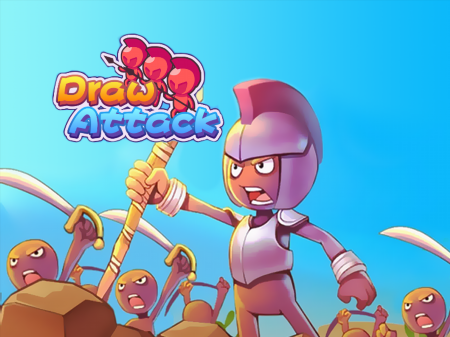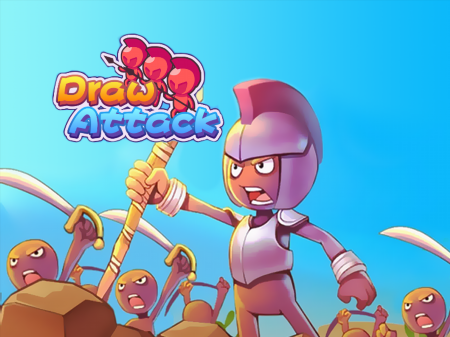 The presented game is one of the most fun, exciting, and interesting of its kind. The project has collected a huge number of positive reviews and entered the category of the most visited in its own genre. This is a great example of how you can create a simple yet incredibly popular game that will attract a huge number of users every month.
If you adore games that require an analytical mind, then Draw Attack is well worth exploring. This is the very case when even a 10-minute gaming session will leave a lasting impression on you for the whole day. Are you ready to show everyone how to fight opponents? Then go boldly into battle!
Before you is a playing field on which you need to place an army and oppose enemies. The difficulty of the game lies in the fact that before the battle you need to think over the tactics and strategy of the upcoming confrontation. The system will offer you to build up the combat strength on the field and your task is reduced to the correct calculation of forces. Somewhere it is easier to put the main emphasis on melee infantry, and in other cases, put the main emphasis on archers. Each unit costs a certain number of game points and you will not be able to put a large number of soldiers on the field. Watch carefully that your squads outnumber the enemy in strength and win the battles.
How to play?
The game controls are very simple and can be adjusted with the mouse. Direct the cursor to the area of the battlefield, hold down the left mouse button and draw a line along which your fighters will appear. To change the type of troops, select the corresponding icon, which is located at the bottom of the screen. As you progress through the levels, you will discover new types of units.